Texworld Evolution Paris is a sourcing event dedicated to the fashion industry organised by Messe Frankfurt France. It takes place twice a year in Paris and attracts thousands of trade visitors from all over the world.
The shows within Texworld Evolution Paris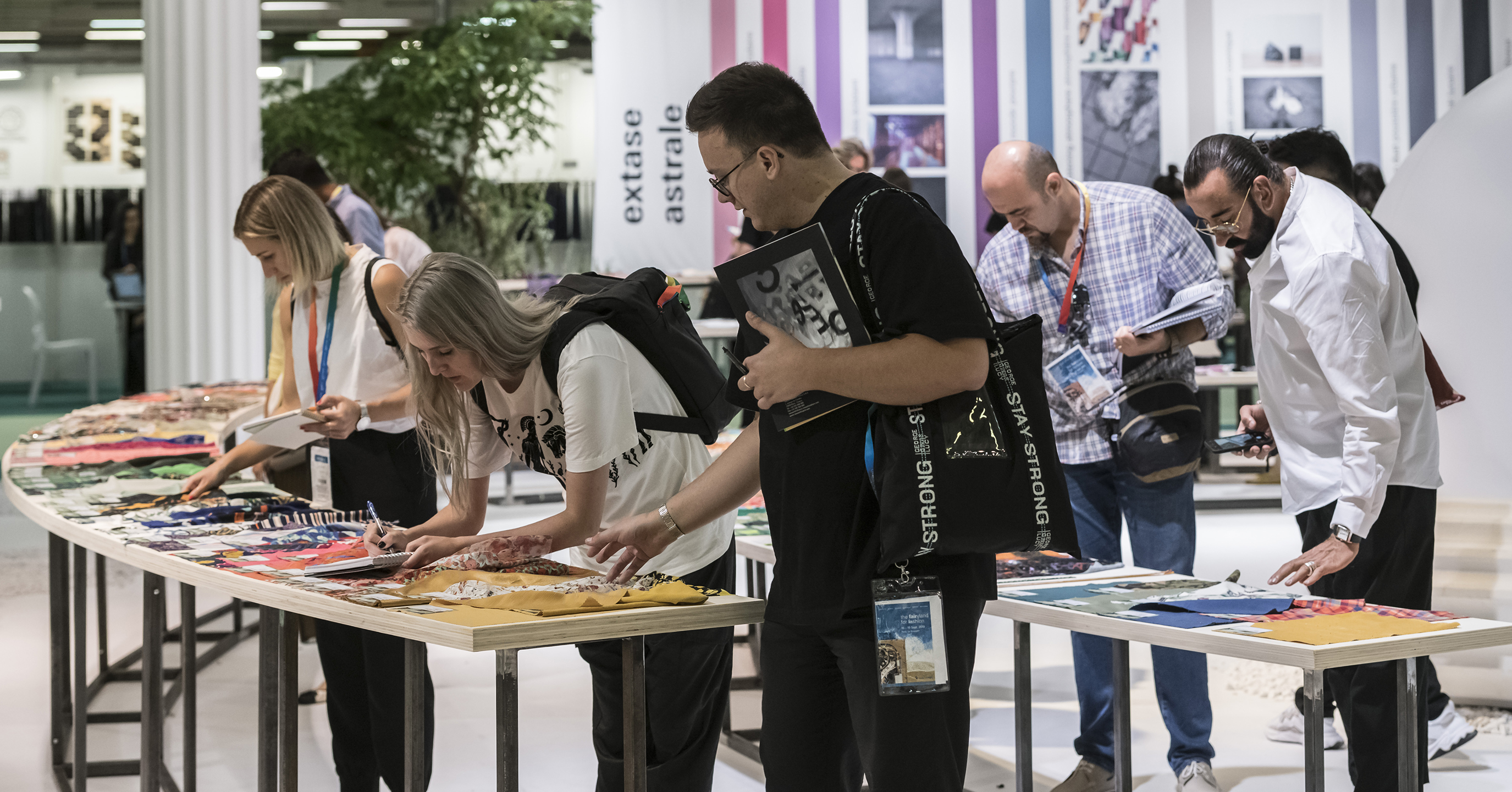 Texworld showcases a thousand international weavers from Bangladesh, China, India, Japan, Turkey, etc... This offer is divided into several sectors: cotton, drapery, embroidery and lace, jacquard, knitted fabrics, linen and hemp, prints, shirts, silk, silk aspects, sportswear and functional fabrics, trims and accessories, wool and wool blends. You will also find a large Denim sector with about 70 leading companies.
Apparel Sourcing is the largest sourcing fair for garments and fashion accessories in Europe. It brings together hundreds of international manufacturers combining quality, creativity and competitive prices. You will find products for men (shirts, suits, coats, underwear, swimwear, sportswear, uniforms and jumpers), for women (suits, fancy fashion with fuzzy technique, coats, lingerie, swimwear, uniforms), sportswear, knitwear), for children (collections for 0-18 months, 2-6 years and 6-14 years) and accessories (shoes, socks, bags, leather goods, gloves, scarves, hats, caps, ties and bows).
Avantex is the 1st international trade fair dedicated to innovation in the textile and fashion industry. It presents innovative fibres, textiles, inks, wearables, software developers and prototyping tools, manufacturers of new applications in smart retail... The show brings together start-ups, brands, designers, clothing manufacturers, retailers, engineers, institutes & laboratories as well as universities to create the Fashion of tomorrow and conquer new markets.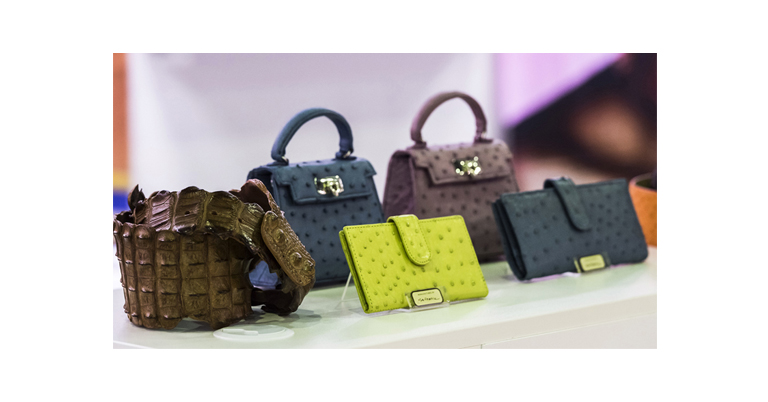 Leatherworld is an international trade fair dedicated to the leather market, bringing together some 60 manufacturers, from raw materials to finished products.
To discover, a wide choice of faux fur, exotic leather, tanneries, semi-finished/finished leather goods, fake leather, and also shoes, handmade leather goods, fashion accessories, handbags and wallets, luggage and briefcases, leather office items, leather furniture, etc...
Texworld Evolution Paris is a major sourcing and inspiration platform thanks to a very wide international offer, its thematic forums and its trend book imagined by Louis Gérin and Gregory Lamaud, Artistic Directors of the shows.
Specific itineraries have been set up to make it easier for visitors to find what they are looking for:
Texworld's ELITE sector brings together in a single space all the high added value companies offering complementary services that are essential for brands and fashion designers. These exhibitors have been chosen by our selection committee for their performance in terms of quality, competitiveness, reactivity and logistics. ELITE regroups the best of the industries from Turkey, Bangladesh, China, Lebanon, Pakistan, the Netherlands, Republic of Korea and Taiwan.
The Small Quantity itinerary lists exhibitors selling in small quantities, a real added value for designers and capsule collections.
The Sustainable Sourcing itinerary : for more than 15 years, the show has been highlighting eco-responsible and ethical fabrics to enable you to find companies that care about the environment, for a more responsible sourcing.
The Handmade itinerary reveals the multiple skills of exhibitors from all over the world: embroideries, brocades, hand-woven fabrics, etc...
Discover our itineraries and sectors
Visitors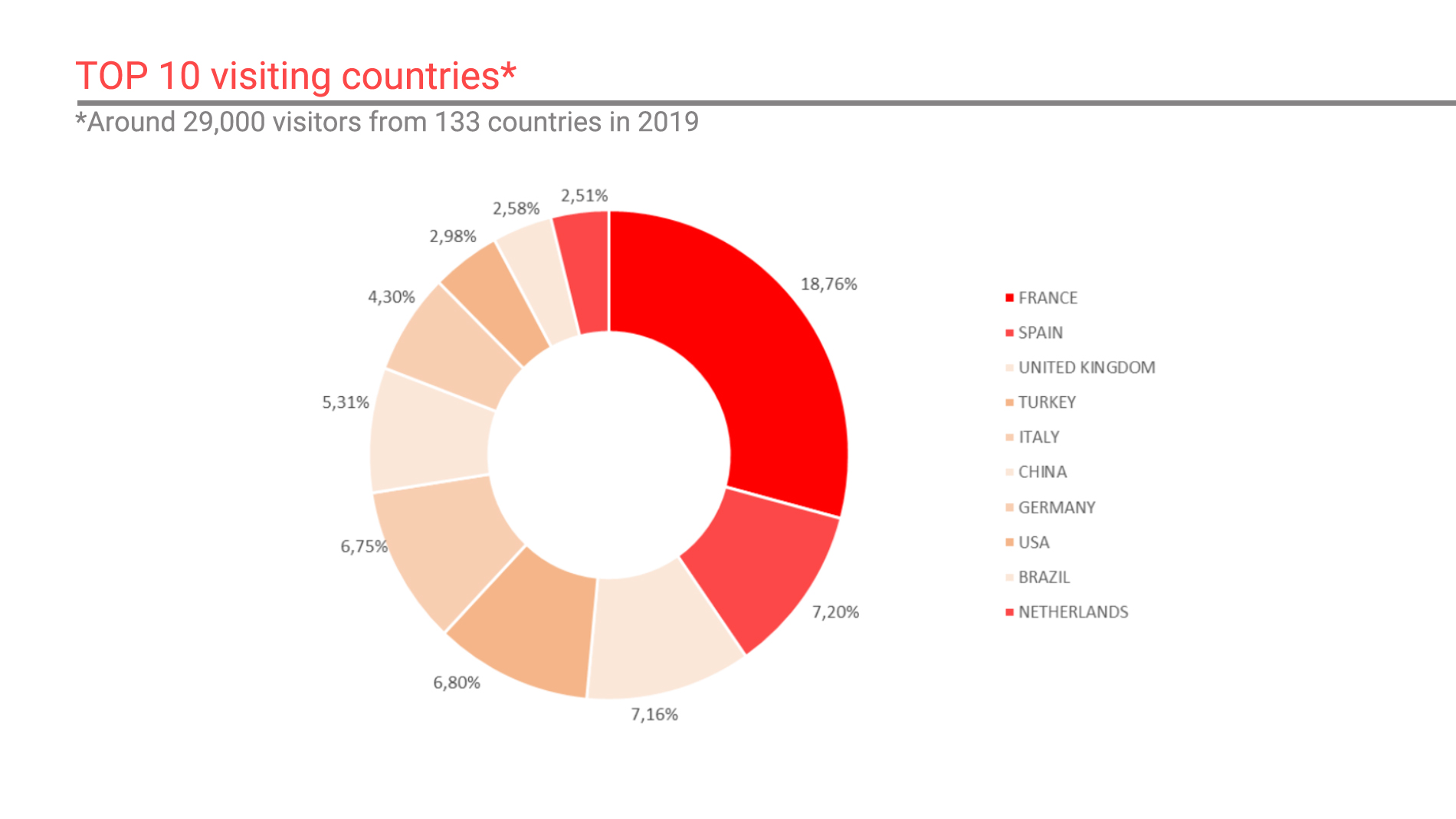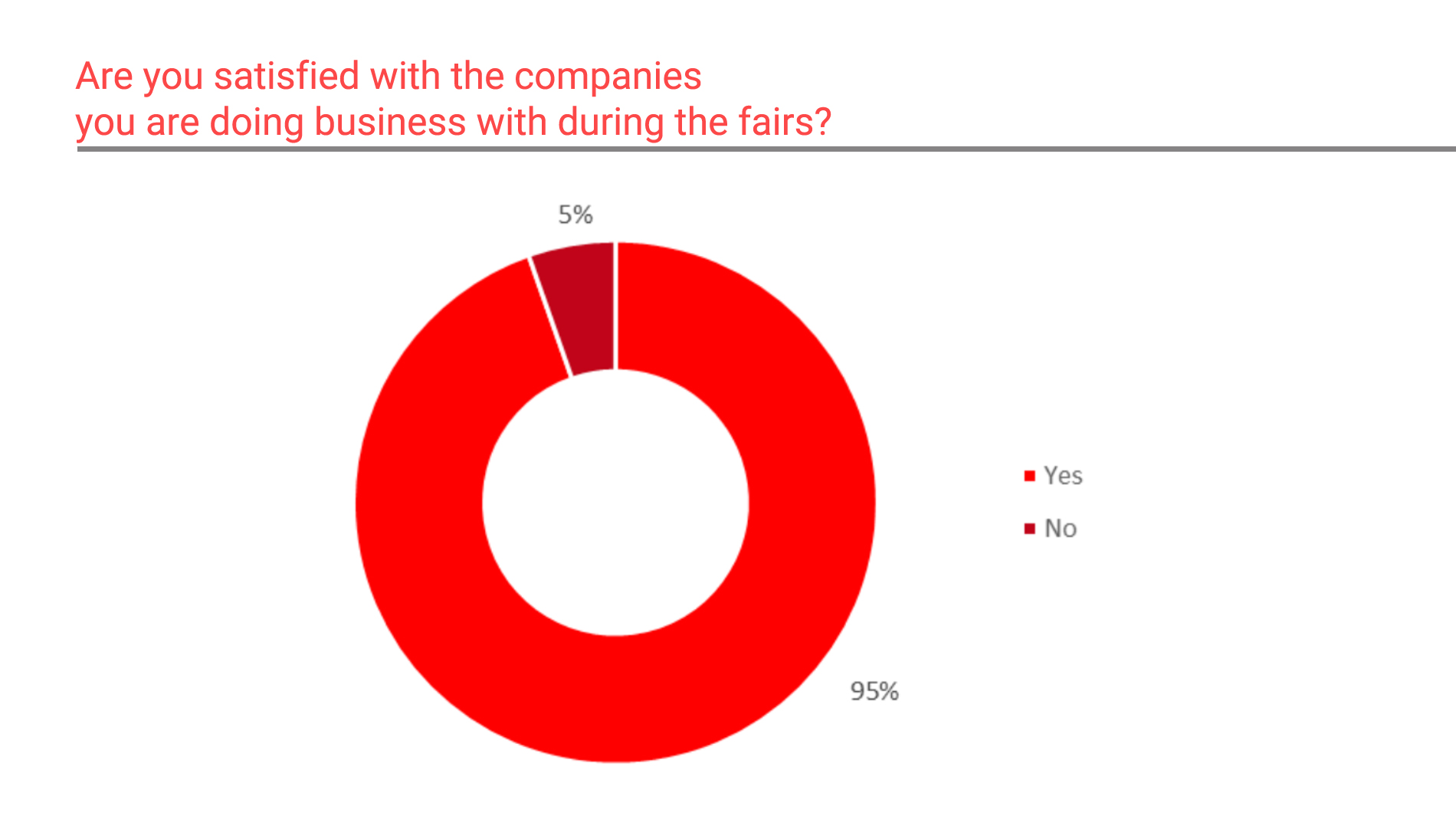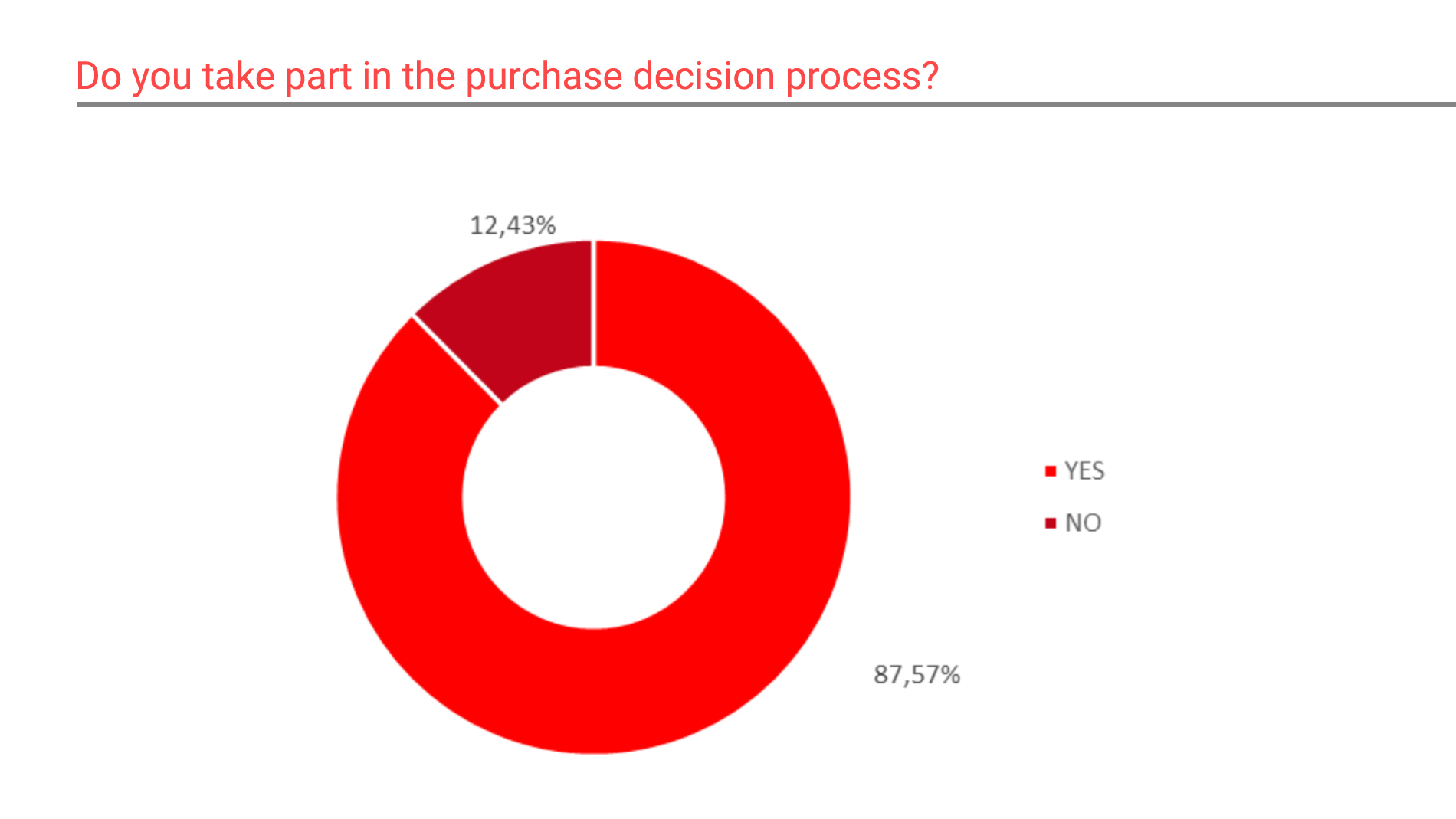 Exhibitors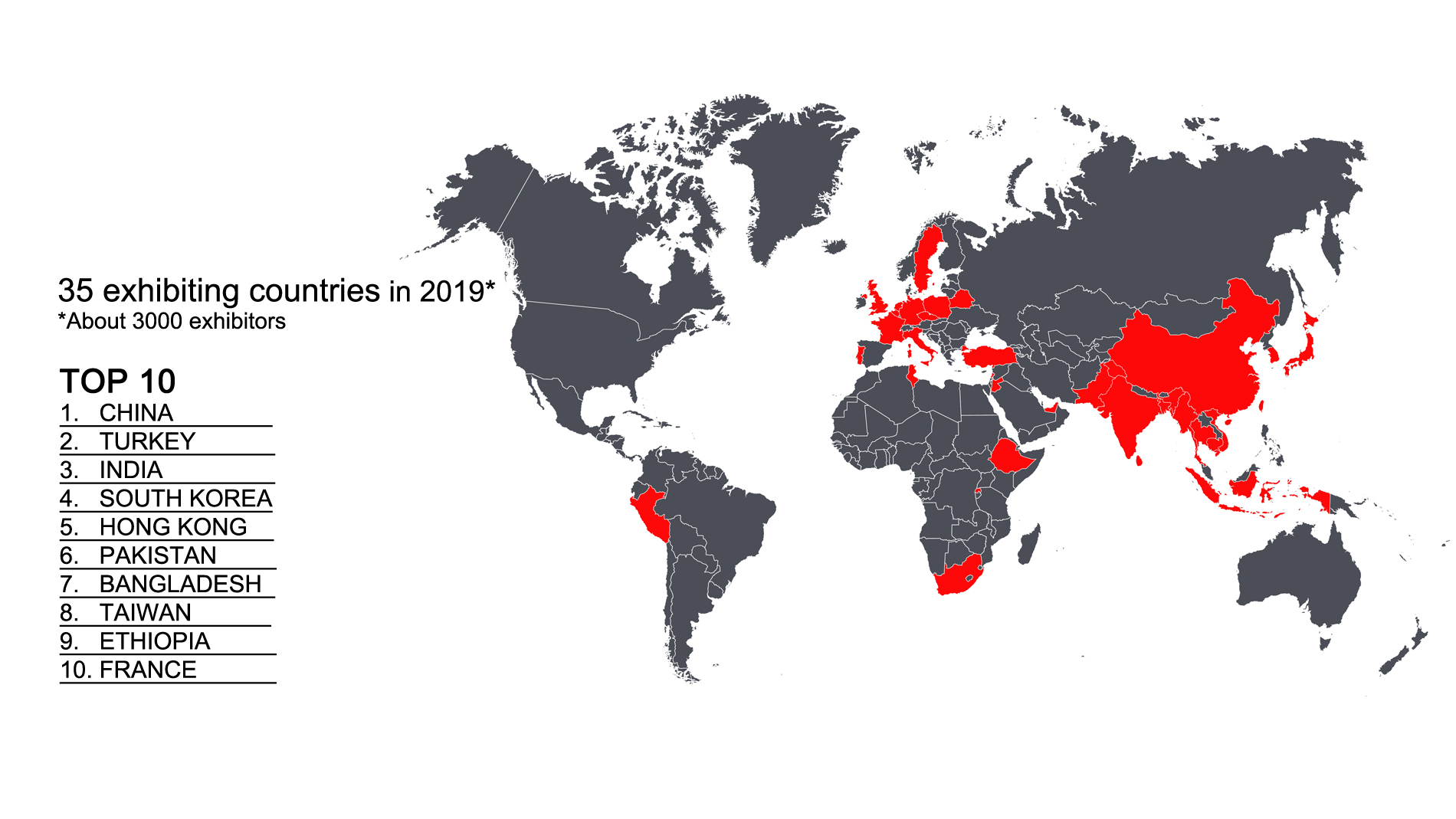 Avantex Paris exhibitors categories
Source: surveys carried out after each edition of our trade fairs