Texworld Evolution Paris brings together, twice a year in Paris, around 1500 exhibitors from the fashion industry. It offers professional buyers from all over the world a sourcing platform with a wide variety of products ranging from basics to the most creative and qualitative.
The shows within Texworld Evolution Paris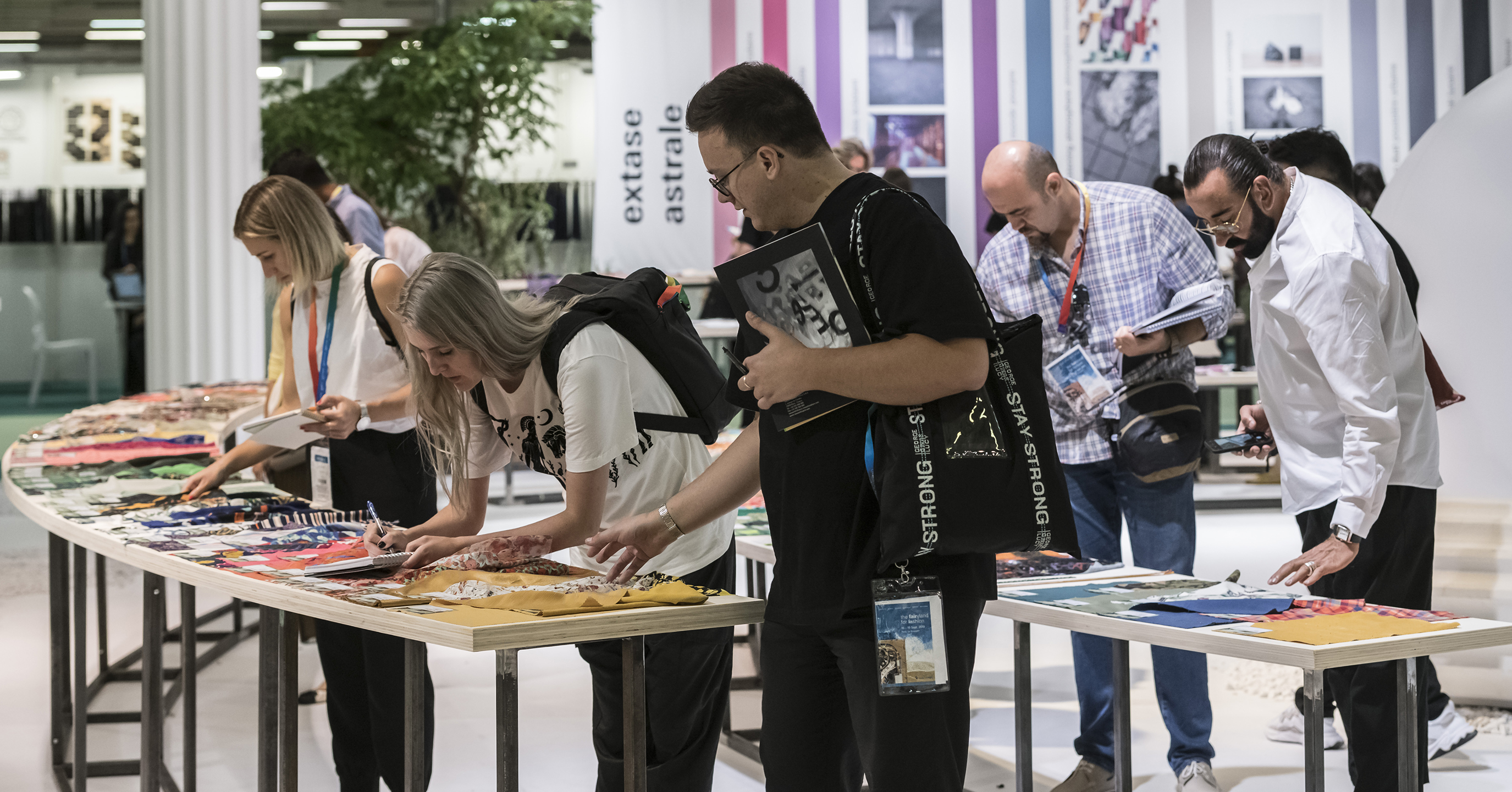 Texworld highlights a thousand international weavers from Bangladesh, China, India, Japan, Turkey, etc. This offer is divided into several sectors: cotton, drapery & tailoring, embroidery & lace, jacquard, knitted fabrics, linen & hemp, prints, shirting, silk, silky aspects, sportswear & functional fabrics, trims & accessories, wool and woolen materials. It also has a large Denim sector with around 70 leading companies.
Apparel Sourcing is the largest meeting point in Europe for sourcing finished products for clothing and fashion accessories. It gathers international manufacturers who combine quality, creativity and competitive pricing.
It includes Menswear (shirts, bespoke tailoring, coats, underwear, swimwear, sportswear, uniforms and pullovers, Womenswear (creative dress-making, coats, lingerie, swimwear, uniforms, sportswear, knitwear), Childrenswear (collections for 0-18-months, 2-6 years and 6-14 years) and Accessories (shoes, socks, bags, leather goods, gloves, scarves, hats, caps, ties and bow ties...).
Avantex is the international innovation trade show for an advanced and sustainable fashion. A meeting place for startups, game-changers and the industrial avant-garde. From upstream to downstream, Avantex presents, in Paris, the best of high-tech and offers driving the industry forward. Everywhere in the world, cutting-edge solutions are emerging to serve companies for a more efficient, transparent, circular and ecological fashion. New materials, fibres, textiles, wearables, software, machines, processes and services, the show brings together the players who are shaping tomorrow's Fashion.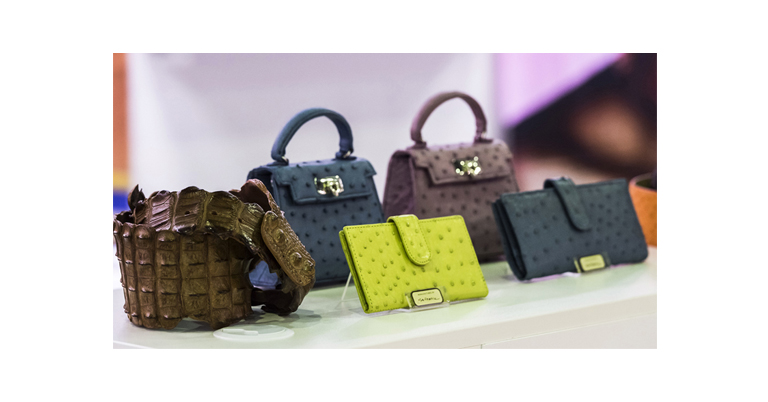 Leatherworld is the European platform dedicated to the leather and related materials industry regrouping about 60 manufacturers of raw materials and finished leather goods.
Discover a large panel of Fake fur, Exotic leather, Tanneries, Semi-finished/Finished leather, Fake leather, and Footwear, Handcrafted leather goods, Fashion accessories, Handbags & Wallets, Luggage & Briefcase, Leather stationery items, Leather furniture, etc.
The exhibition has become a real platform for purchasing and a source for inspiration, one not to be missed, thanks to a very wide range of products, its forum and trend book, dreamed up by Louis Gérin and Gregory Lamaud, the artistic directors for the show.
Finally, the fair organises various itineraries in order to facilitate the research of its visitors:
The ELITE sector brings together in a single space all the high value-added companies offering complementary services that are indispensable to brands and fashion designers. These exhibitors have been chosen by the selection committee for their performance in terms of quality, competitiveness, reactivity and logistics. ELITE thus brings together the best of the industries from Turkey, Bangladesh, China, Lebanon, the Netherlands, Pakistan, the Republic of Korea and Taiwan.
The Small Quantity itinerary which lists the exhibitors who can sell small quantities to designers is a real asset for small brands and capsule collections.
The Sustainable Sourcing itinerary : for more than 10 years, the show has been promoting eco-responsible and ethical textiles, allowing you to find sustainable companies for a greener sourcing.
The Handmade itinerary aims to promote the finest handicraft of our exhibitors, coming from around the globe: embroideries, brocarts, handwoven fabrics and more to be discovered.
Discover our itineraries and sectors
Visitors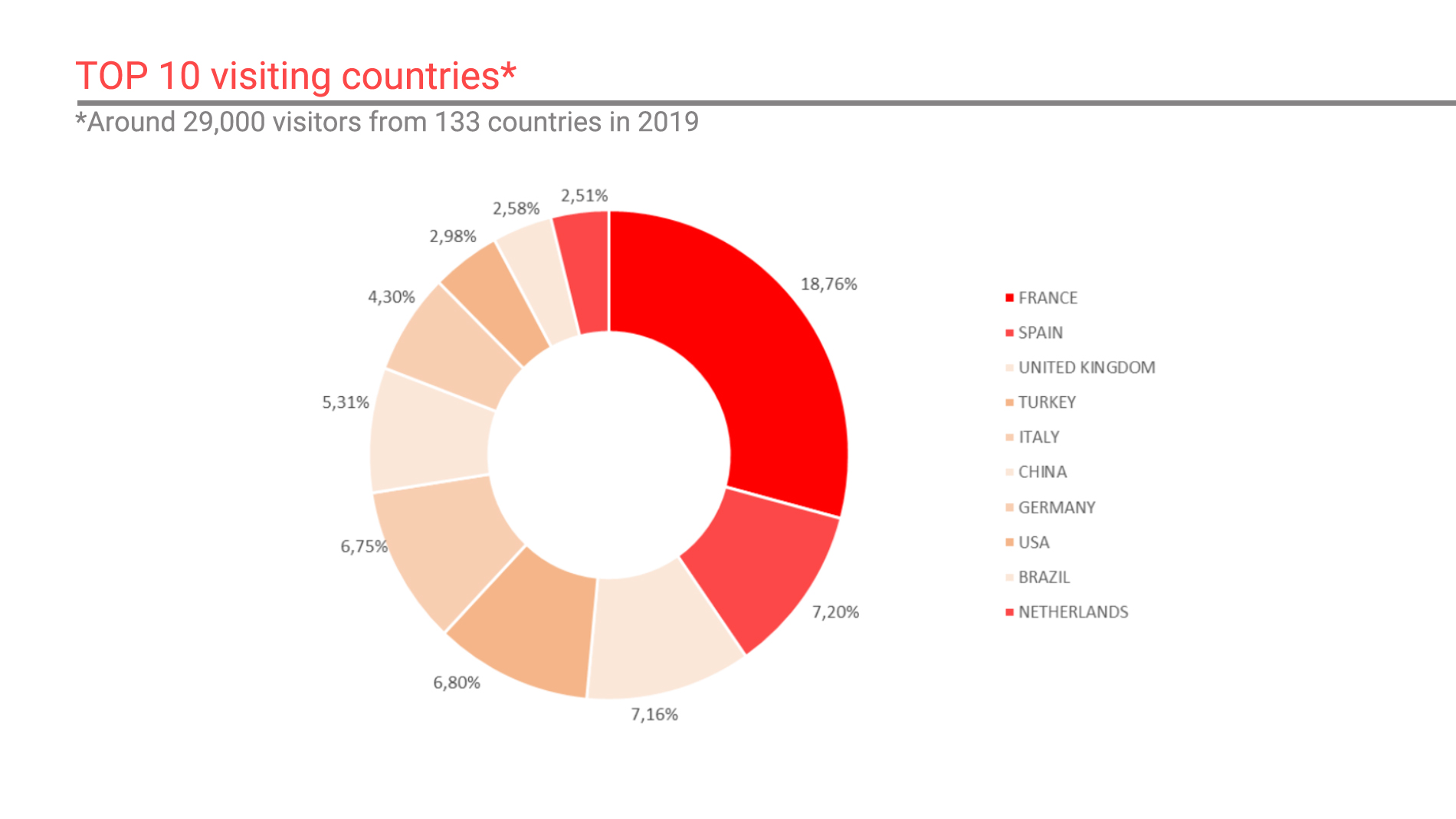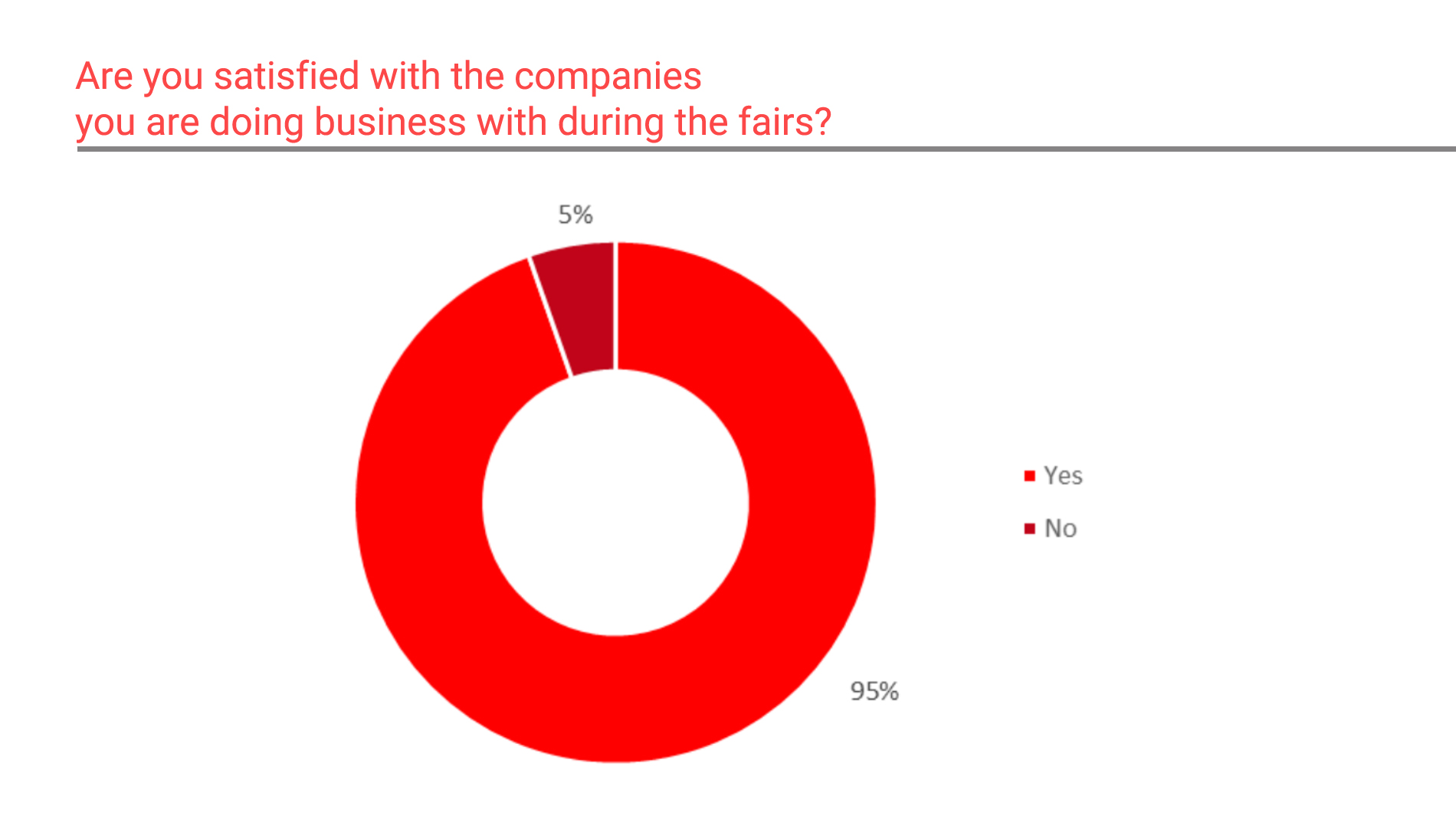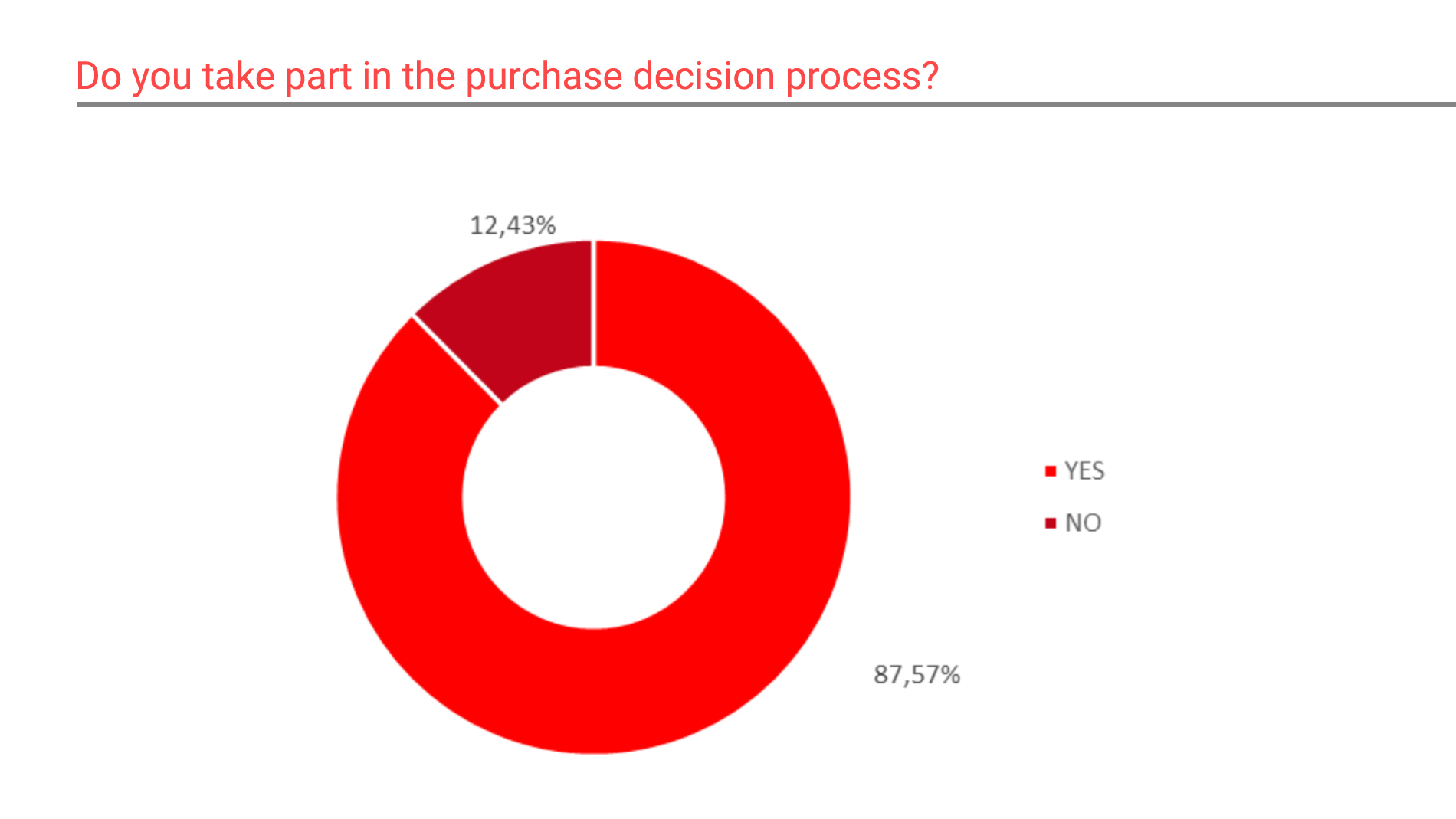 Exhibitors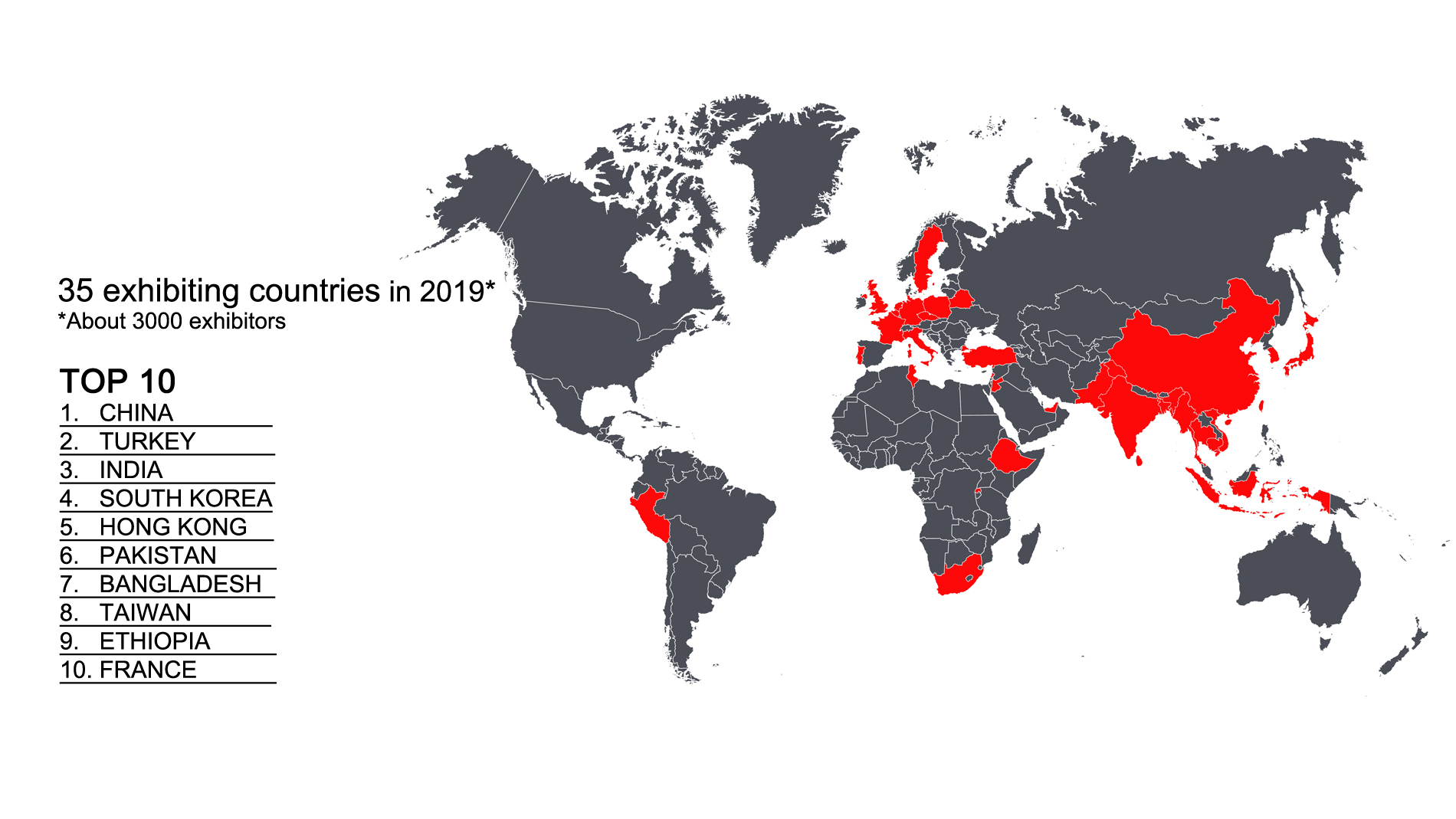 Avantex Paris exhibitors categories
Source: surveys carried out after each edition of our trade fairs