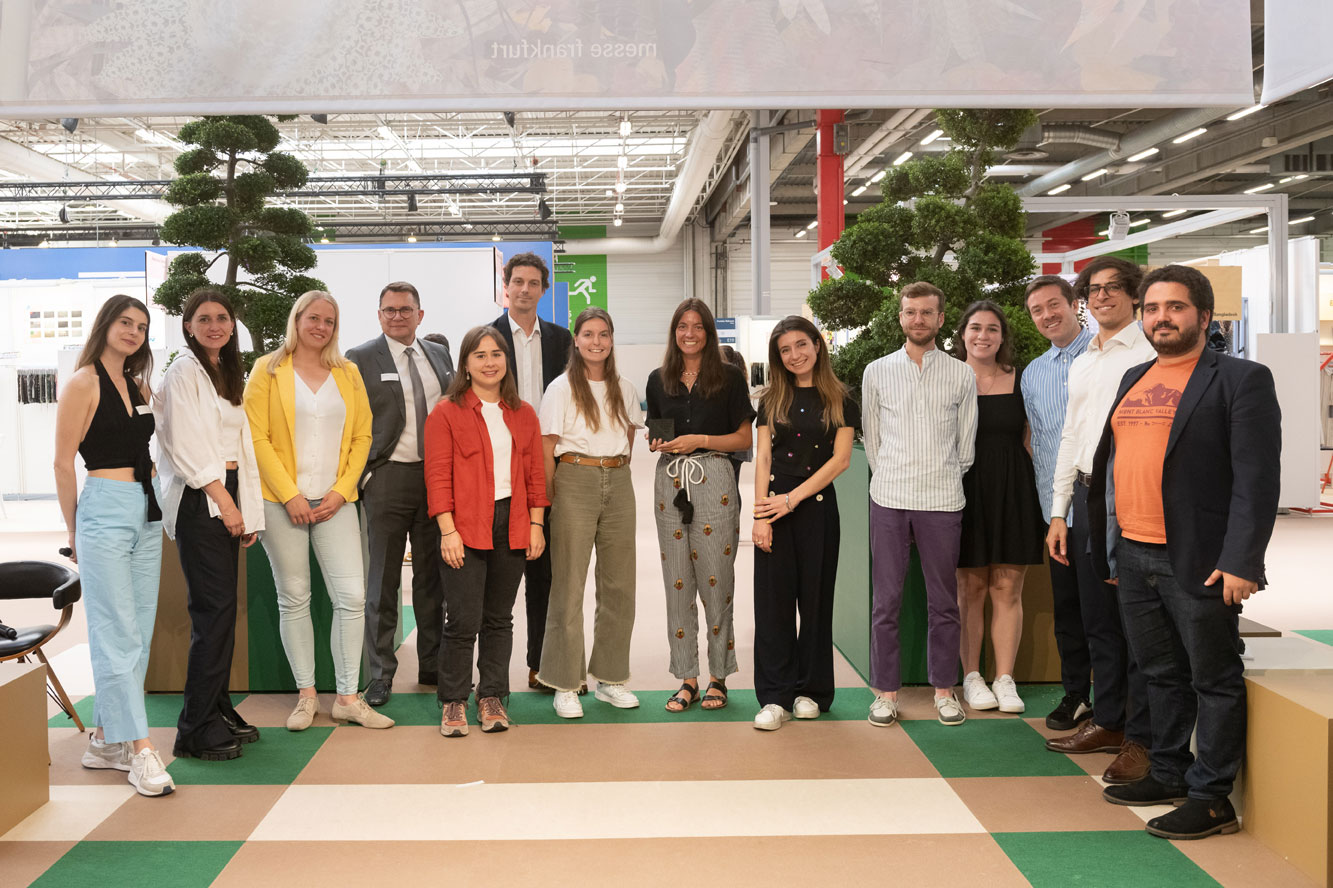 WHY PARTICIPATE?
Avantex Fashion Pitch rewards the best innovative fashion and textile projects. This event, organized by Avantex Paris, the international innovation trade show for an advanced and sustainable fashion, offers fashion and textile startups international visibility with investors, professionals, medias and, of course, a major prize winner!
More information about Avantex Paris
WHO CAN PARTICIPATE?

The competition concerns three categories leaders of innovative fashion and textile projects :
Innovations in the fashion sector selected on the basis of three criteria
the ingenuity of the project
the socio-environmental impact in the sector
the economic potential
Innovative textiles and flexible materials selected on the basis of three criteria
stylistic interest
ecological performance
the level of innovation and expertise invested in the product
All innovative fashion products (clothing or accessories) chosen with regard to the four following criteria
stylistic interest;
ecological performance
the new inventiveness and expertise invested in the product
the degree of innovation that the product presents
The Avantex Fashion Pitch' Grand Prize
A startup booth (6sqm) worth 2800€ at the Avantex show following the competition
An endowment of €1000 (euros) from Messe Franckfurt France
A mention in the Newsletter post fairs (about 60k subscribers)
Depending on the wining project, a highlighting of the project on the Trend Forum
A financial allocation proportional to the investment of the sponsors
Deadline for applications: 7th June 2024
Final:
1st July 2024
Start-up finalists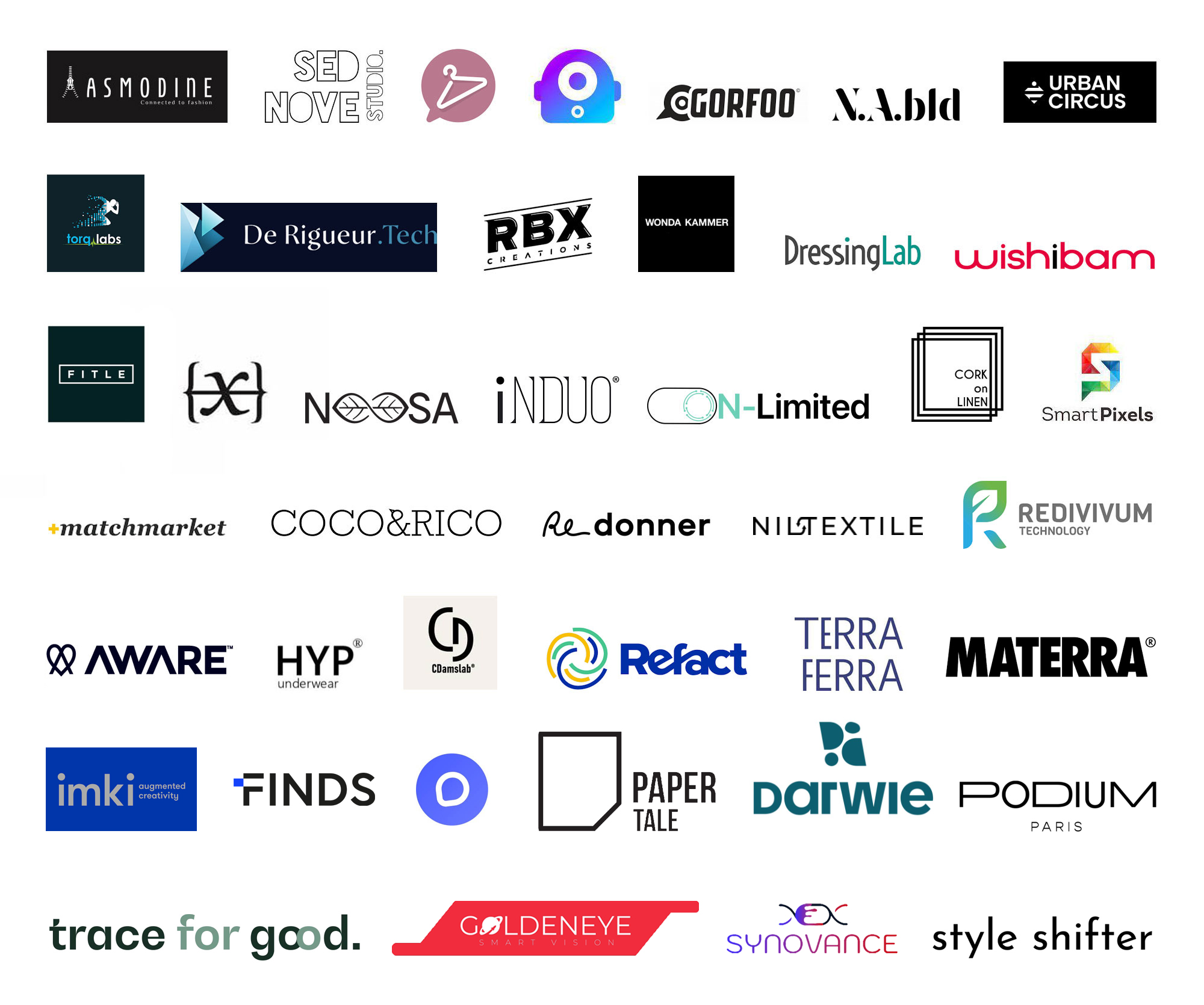 HEC CHALLENGE +

Executive Program Manager of HEC Challenge +. This program has been supporting innovative technology start-ups for more than 30 years in structuring their business development opportunity. The project leaders, engineers, doctors, researchers, come from major French research laboratories. It participates in the selection of innovative projects and the monitoring of projects with the organization of a Business Plan competition involving investors, scientists and experts. Founder of a lingerie brand for women affected by breast cancer from 2014 to 2019.
FASHION TECH LAB

Based in the USA in San Francisco for 12 years, Christian Martin has a dual experience (Manager and Entrepreneur) in the IT Industry (IBM, Oracle, ABB, Abridge) and in Research & Innovation (Institut Mines Telecom / Paris and Mountain View ) for Multimedia (Computer Vision, AI, Augmented Reality, Virtual Reality, Immersive Multi-sensory Experience) in Creative Industries. On these themes he has directed several productions (San Francisco, Los Angeles) with Imax VR, Ubisoft, Givaudan, Scentys, Facebook. Active member/Founder of the Fashion Tech Lab (Westfield, Macys) in San Francisco, Co-Founder of the Bay Area Artscope Group, he collaborates (Strategy, Development-Technology/Marketing) with Major Groups (Fashion-Beauty, Retail, Packaging, Software), start-ups and competitiveness clusters (Techtera, Cap Digital) for Disrupt4 style. Graduated (MBA) from KEDGE Business School (Bordeaux/Marseille) and RCA (Royal College of Arts/London) Master in Interactive Multimedia.
TEXTILE AND CLOTHING BUSINESS LABS

Frédérique supports SMEs and entrepreneurs in their responsible innovation strategy and development. As a partner of the Textile and Clothing Business Labs network (www.tcbl.eu) and head of its service company, Cedecs-TCBL, she manages and contributes projects to help the textile and clothing sector transition to face its innovation challenges such as www.shemakes.eu (how to develop an opportunity structure to support women innovators) or www.herewear.eu (how to support the take-up of a new waste-based, local and circular textile sector). Frédérique also leads training workshops in her areas of expertise, mainly in engineering schools.