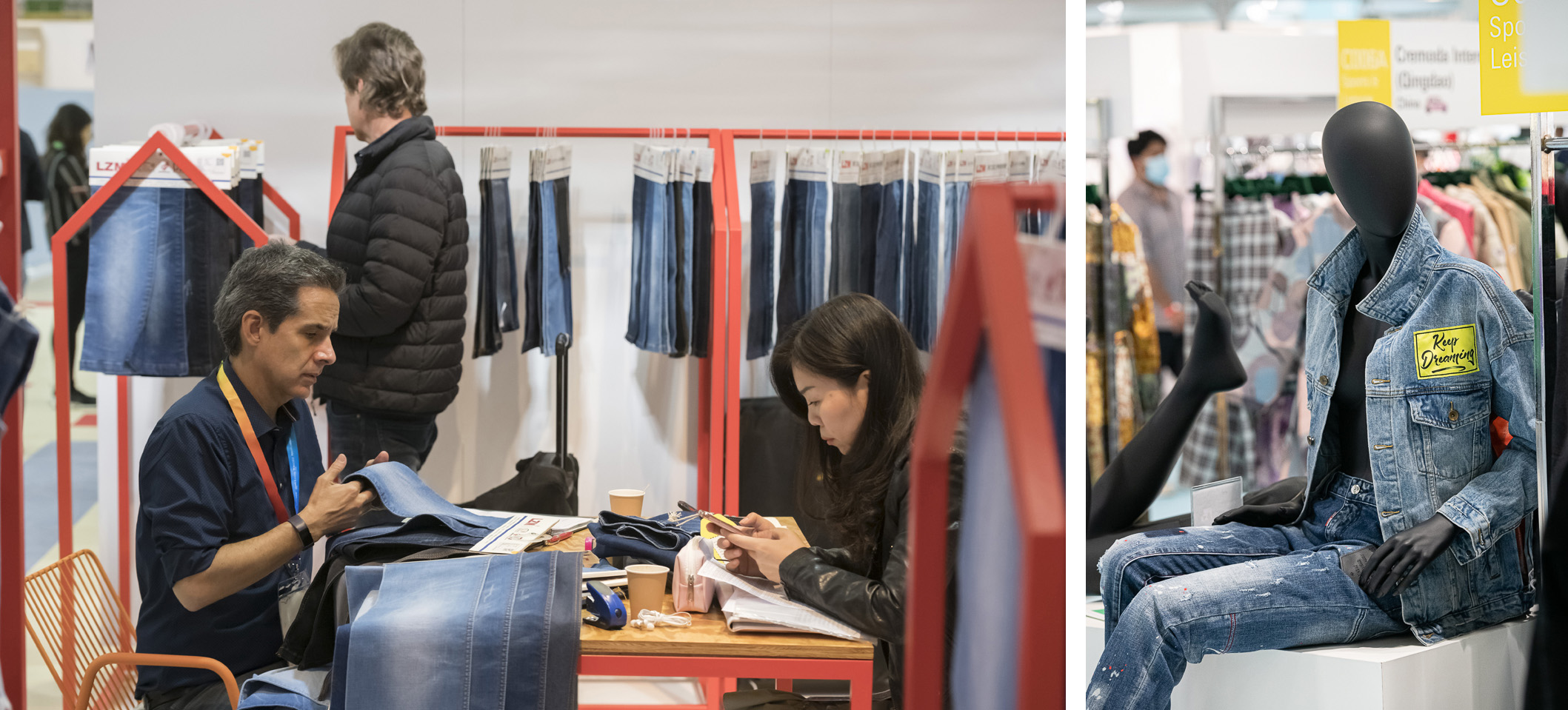 Texworld Denim was created in September 2017.
It now represents nearly 70 exhibitors among the 1500 exhibitors participating in Texworld Evolution Paris.
Over the years, the denim material and clothing for the denim universe has never ceased to bring together producers and manufacturers.
The undisputed king of materials, unisex and for all seasons, denim remains THE essential material for brands and designers.
Today, Texworld Denim continues to bring together in one place the entire Texworld Evolution Paris denim offer, from raw material to finished product and from sportswear to casualwear.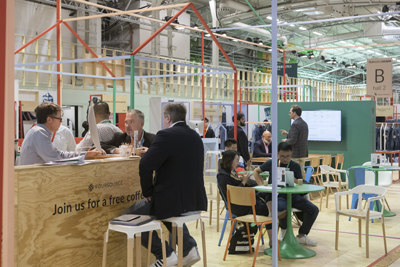 The Denim trends Café welcomes buyers in a warm and inviting space.

At each edition of Texworld Evolution Paris, certain countries stand out at Texworld Denim such as Bangladesh, China, India, Pakistan and Türkiye.
Amongst the leading companies in the blue fabric sector, Texworld Denim has exhibitors who are increasingly present in the Sustainable Sourcing Itinerary and sometimes even in the Elite section:
Atlas Denim Tekstil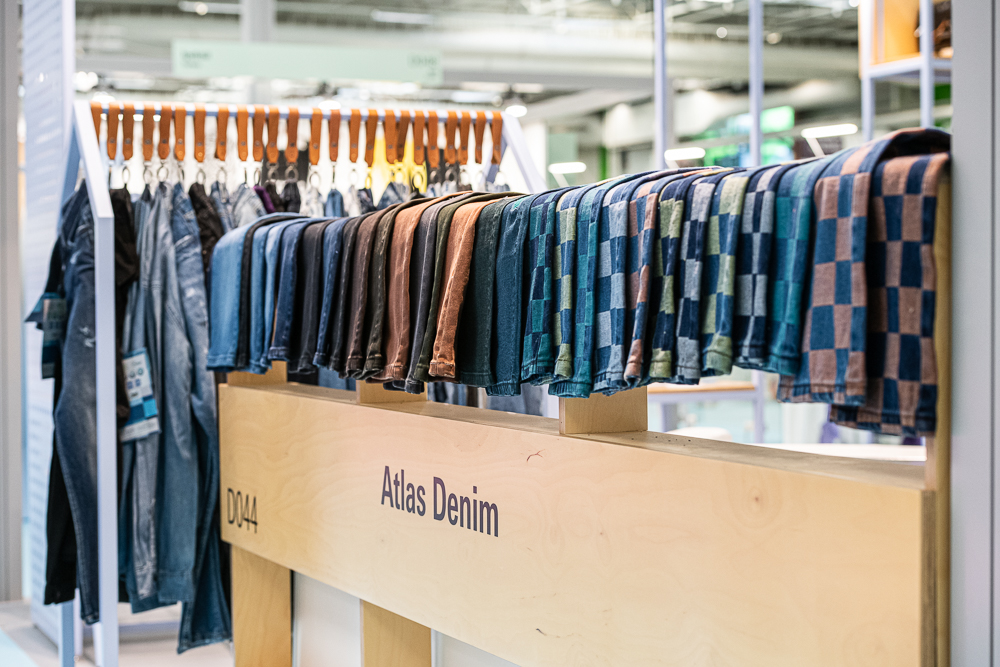 AtlasDenim Tekstil Sanayi ve Ticaret Anonim Şirketi operates on an area of 160.000 m2 within 120.000 m2 indoor and 40.000 m2 outdoor since 2016. AtlasDenim is a modern and integrated facility that can best meet the needs and expectations of its customers and all related parties without sacrificing quality at all stages of production. It is a fabric production facility that follows the innovations in the sector with high technology machines and responds to needs in the shortest time.
Türkiye
Bhaskar Industries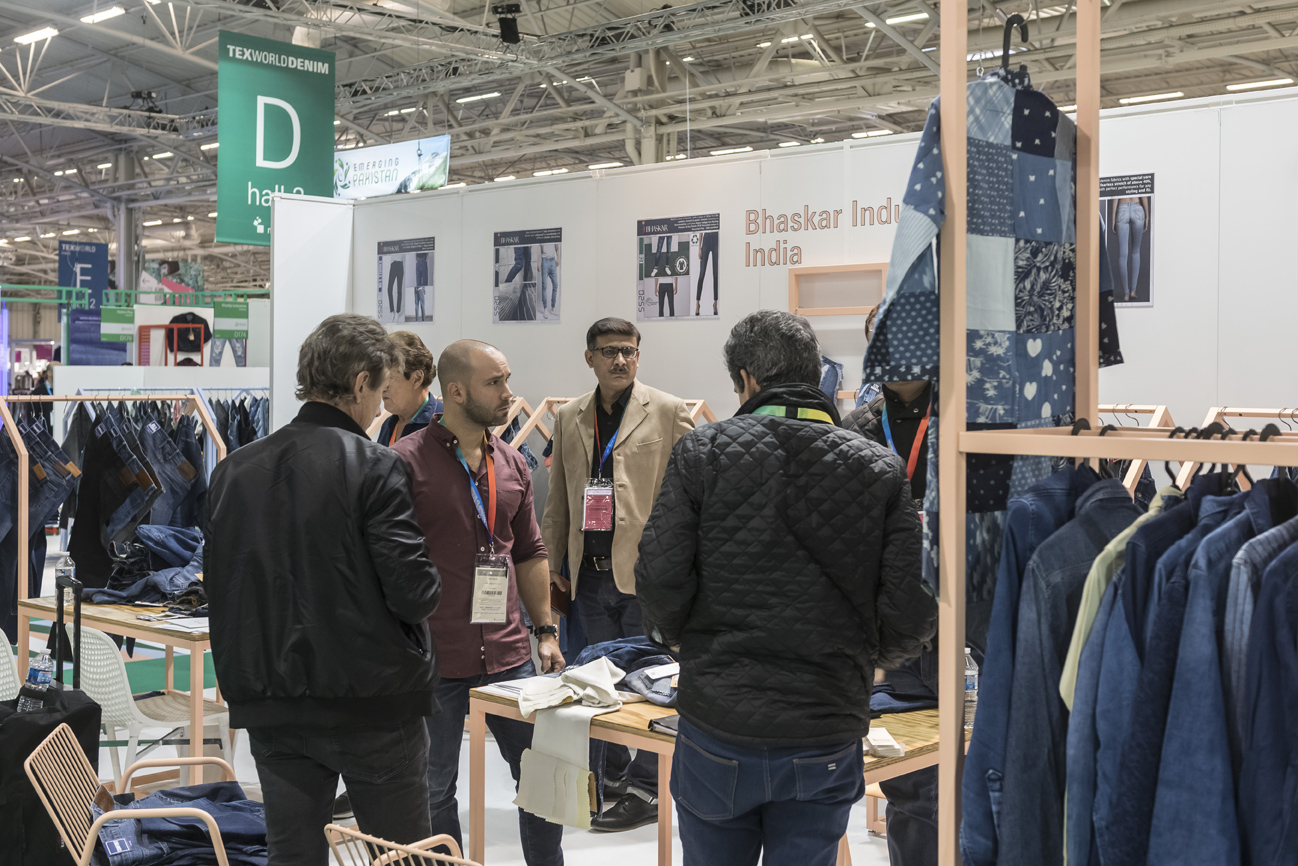 Bhaskar Industries, is a Vertically Integrated Denim Mill under one roof, with an annual capacity of 44 million meters. Ever since our first loom kicked into action in the year 1998 — we have remained focused and responsive to the demands of the Jeans-Scape. Consistency in quality, timely delivery and keeping pace with the changing fashion trends has given us a desired position in the denim industry. With a strong product development team at the core and expertise of International designers, we are surging ahead with a basket of innovative products, to prime world markets in major garmenting centers. Bhaskar has its own overseas and domestic offices and direct representations in many countries.
INDIA - Sustainable : Oeko-Tex Standard 100, RCS, GOTS, GRS, Organic Content Standard, ISO 9001, ISO 14001
Foison Textile (Foshan)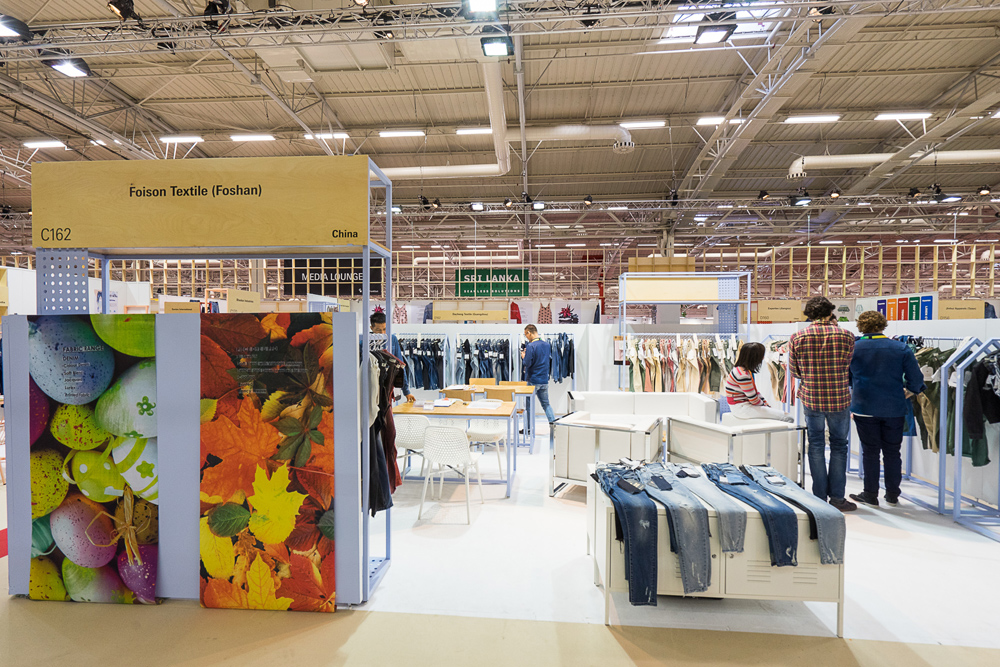 Foshan Foison Textile Co., LTD. was founded in 2005, and its headquarter is located in the famous Guangzhou Pearl River Textile City. Foison has been committed to research and development, production and sales of woven denim fabrics for years and keeps high prestige among the customers. In order to meet the demanding of market and expand the scale of production, Foison invested hundreds of millions of yuan in Foshan DaTang industrial park and owned more than 60,000 sqm of modern standard factory buildings, configured with a large number of imported advanced production equipment of yarn dyeing, weaving and finishing, integrated research and development, production, sales to build a modern large-scale textile enterprise.
CHINA - Sustainable : BCI, OCS, GRS, RCS, REPREVE®
Master Textile Mills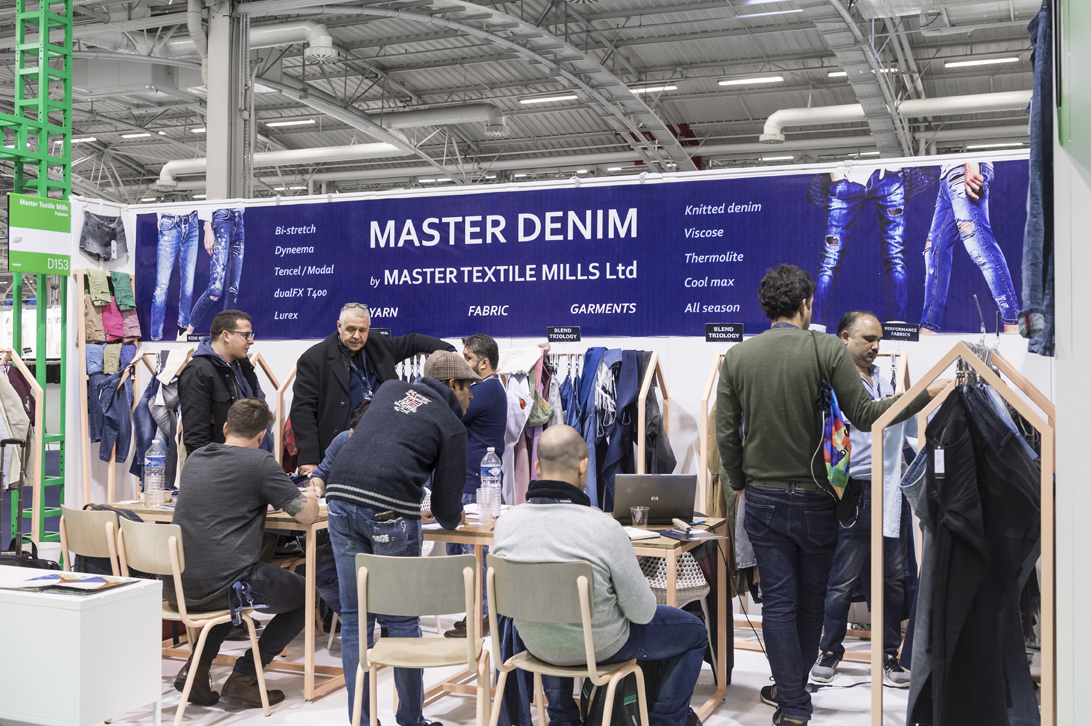 Textile has been one of our core businesses since 1992. Master Textile is distinguished as a vertically integrated textile and apparel company in Lahore, Pakistan. The company has state-of-the-art spinning, weaving, processing, dyeing, printing, denim fabric and garment manufacturing facilities, fully equipped and proficient enough to produce products consistent with European and American quality standards with an annual turnover of more than USD 120 million. We are proud to be Pakistan's first 'full package provider' for our clients, with vertical competencies for yarns, woven fabrics, denim fabrics and garments. With a strong brand image and international certifications, owing to our project commitments, working speed, quality services and spot-on delivery, we offer our customers a global network of opportunities with global sales and representative offices in Europe, UK, USA, Türkiye and Bangladesh
that speaks customers' language for the best liaison and support.
PAKISTAN - Sustainable : Higg Index, GOTS, GRS, ISO:14001, ISO:9001, BCI, Organic Content Standard, Recycled Claim standard, Oeko-Tex 100, SA8000, WRAP
Mekotex (Denim Mill)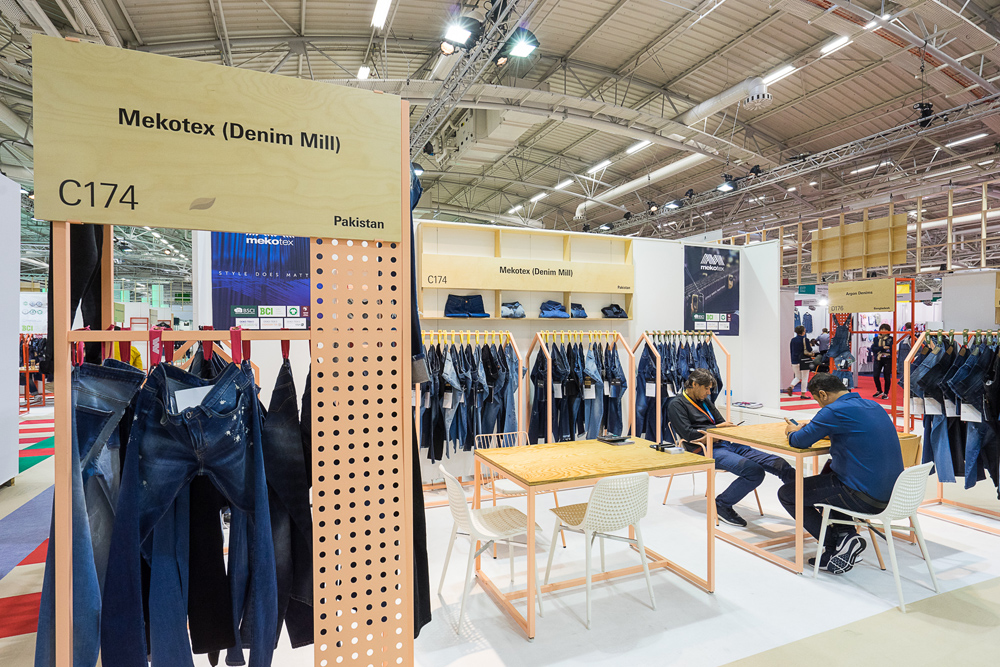 Mekotex is a vertically integrated denim mill, with an annual capacity of 30 million meters. Our vision is to become the benchmark in Textile sector. From the very beginning, our company is customer oriented which follows current market trends. The goal is to be innovative, quality consistent, efficient and complete customer satisfaction with sustainability. The company has futuristic denim facility comprising of advance machinery using cutting edge technology. Sustainable practices in Mekotex include using less amounts of water, hazardous chemicals, adopting eco-friendly production processes; using less energy for production processes; and introducing 3 Rs—Reduce, Reuse, and Recycle.
PAKISTAN - Sustainable : BCI, HIgg-Index, CMiA, Oeko-Tex 100, Oeko-Tex STeP, GOTS, GRS, Organic Content Standard, Recycled Claim Standard

NZ Denim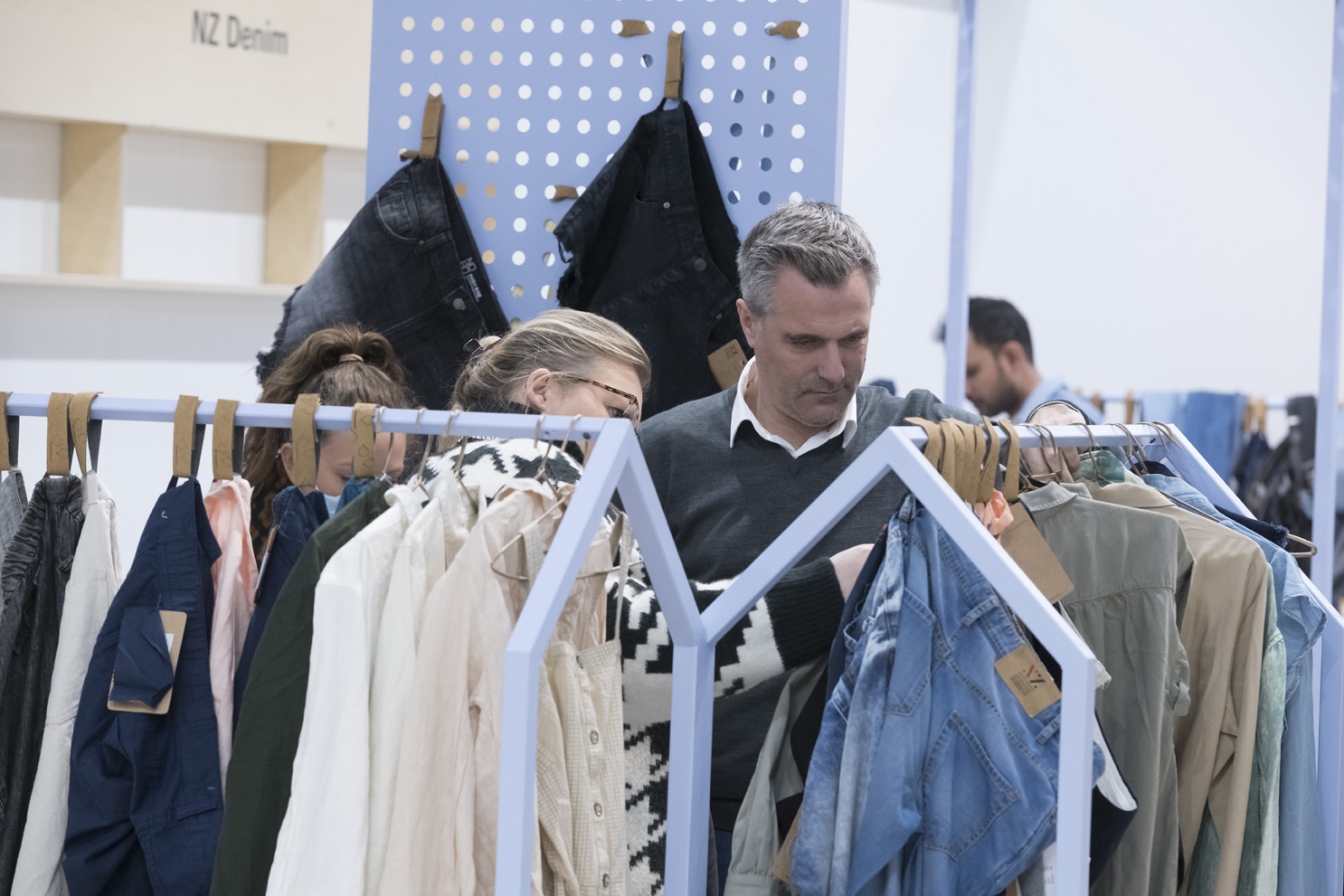 NZ DENIM LTD (concern of 40 years old privately held business entity NZ TEX GROUP); established in 2018, is one of the leading and vertically integrated Denim Mills in Bangladesh with spinning-weaving-processing/dyeing-finishing facility in house.
R&D backed business unit is inspired by innovation in Product, Process and Sustainability and catering world class Denim fabrics from 4.5Oz –15Oz in various blends and weaves for major high street clothing retailers across Europe, USA, UK, Australia, Far-East-Japan and Korea.
BANGLADESH - Sustainable : GOTS, Oeko-Tex 100, Organic Content Standard, Recycled Claim Standard, BCI, GRS, ISO14001.
Pioneer Denim Limited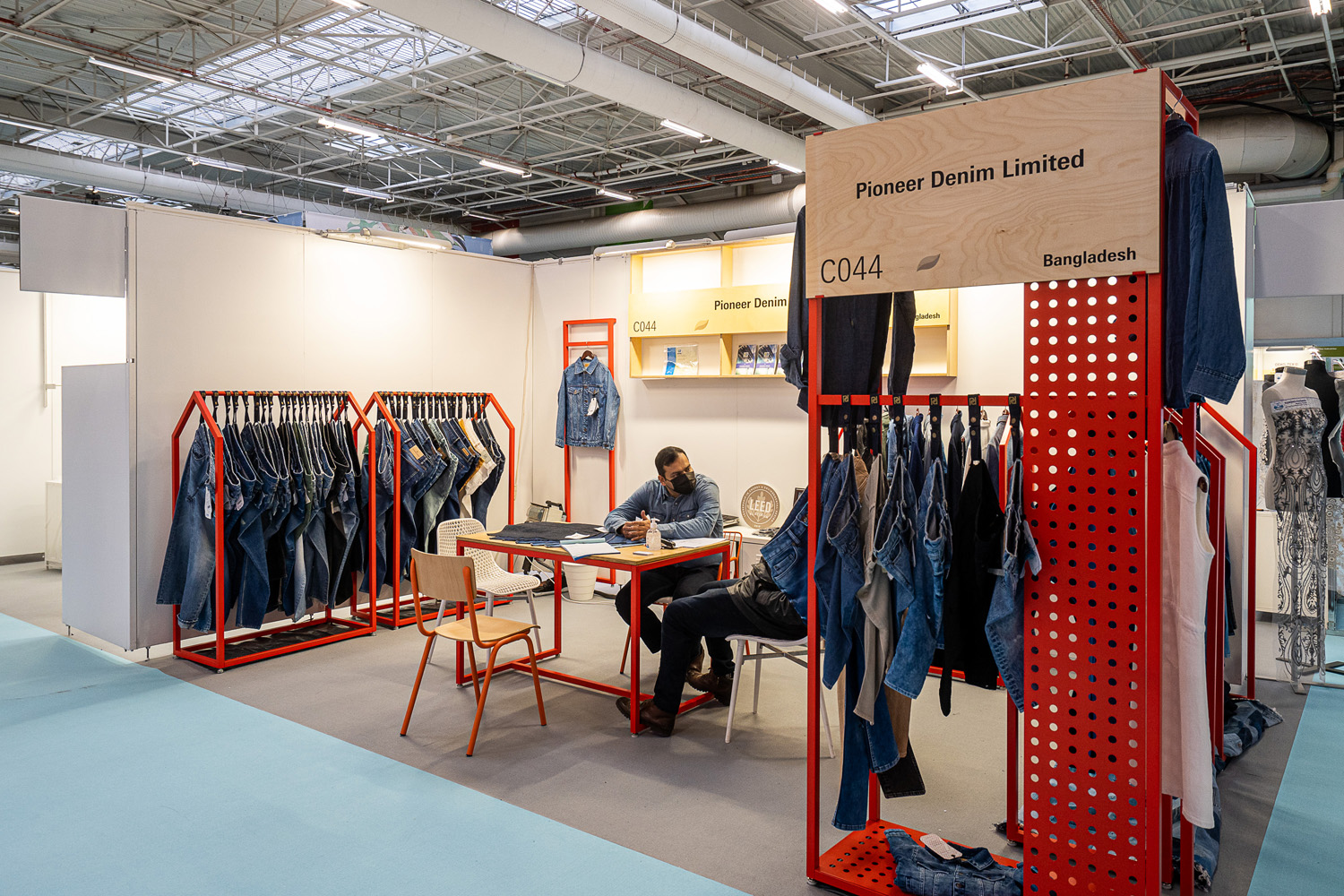 Pioneer Denim Limited is the world's largest LEED Platinum awarded and the only Cradle to Cradle Gold Level certified denim manufacturer from Bangladesh. The vertical integration with its sister companies, the award-winning largest spinning mills of Bangladesh have made PDL an innovative and world-class denim manufacturer. 
Being the only denim mill in Bangladesh with inhouse textile waste shredding facility, PDL is leading the movement of sustainability with its recycled and eco-friendly denim. With its initiative to introduce ZLD facility and increase annual production capacity to 72 million yards, PDL is advancing towards greater sustainability by 2023
BANGLADESH - Sustainable : GOTS, Oeko-Tex 100, ISO14001, OCS
Point Denim (Shanghai)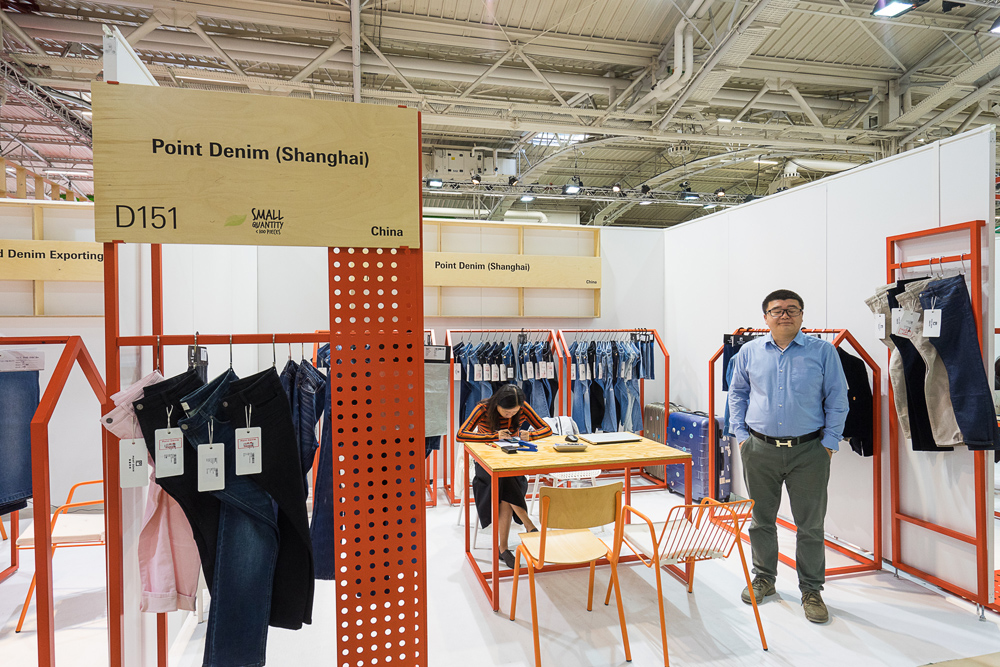 Point Denim (Shanghai) in China is an Ready-made garment manufacturer, that provides the following products: Jackets & Coats, Swimwear & Wetsuits. 
CHINA - Sustainable : BCI, Oeko-Tex 100
Based on information provided by Denim exhibitors.