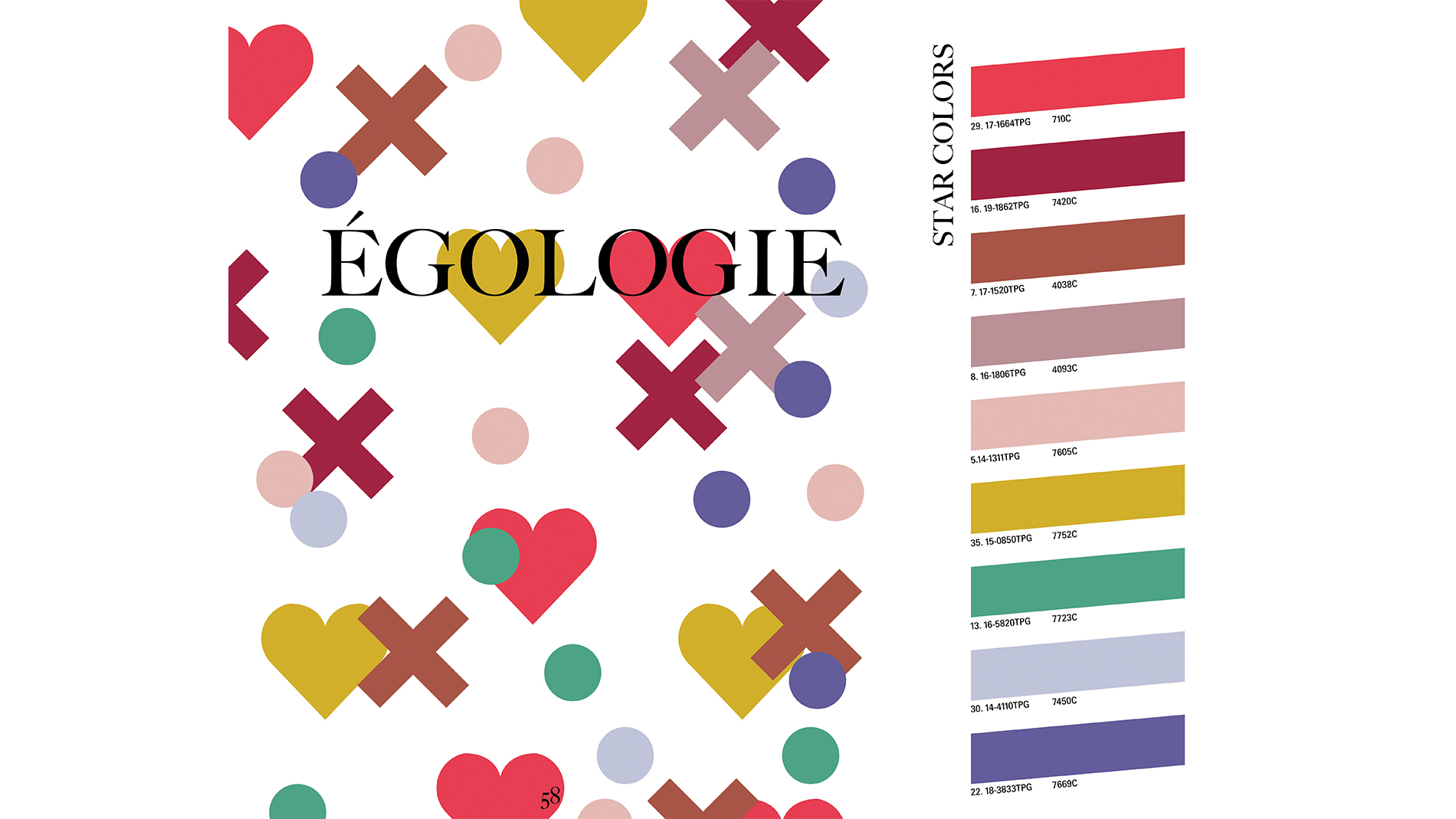 EGOLOGY
That's a curious word… And a strangely curious concept: The « Me » Science. It's not the Psychology science, but this relation to ourselves and to the world, to our direct environment: Alive. During these historical lethargic moments, when everything has gone blurry, where our ego has had to erase itself; when our presence itself was nearly out of the world: We were able to take time to think.


To take time for us, to think about our aspiration, our authentic desires, to observe the natural processes that we didn't take time to contemplate anymore. We rediscover the pleasure to be us and no more of this normative illusion. We re-birth and go straight into a strong season full of engagement and positive will.
The Main Color Range EGOLOGY, with 3 accents of Red : "Holistic Signal "Glaring Alarm "& "Precious Sediment", exalt authenticity and positive energy. Completed by Mineral Organic tones (powder pink spirit), and contrasted with "exhilarating" deep green: "wild grass", and mustard tone: "original pollen", the range opens to the positivism of light blue, with "benevolent neutrality", and invite to the digital serendipity of the times through purple's UV: "Spectral neon".
The color of the season reflects this deep desire for the enjoyment of a simple moment from present time. They also describe a generational twist, a social bascule imbued by ethical modernism.  

Louis Gerin & Gregory Lamaud

Dive into the season through our book EGOLOGY AW2122