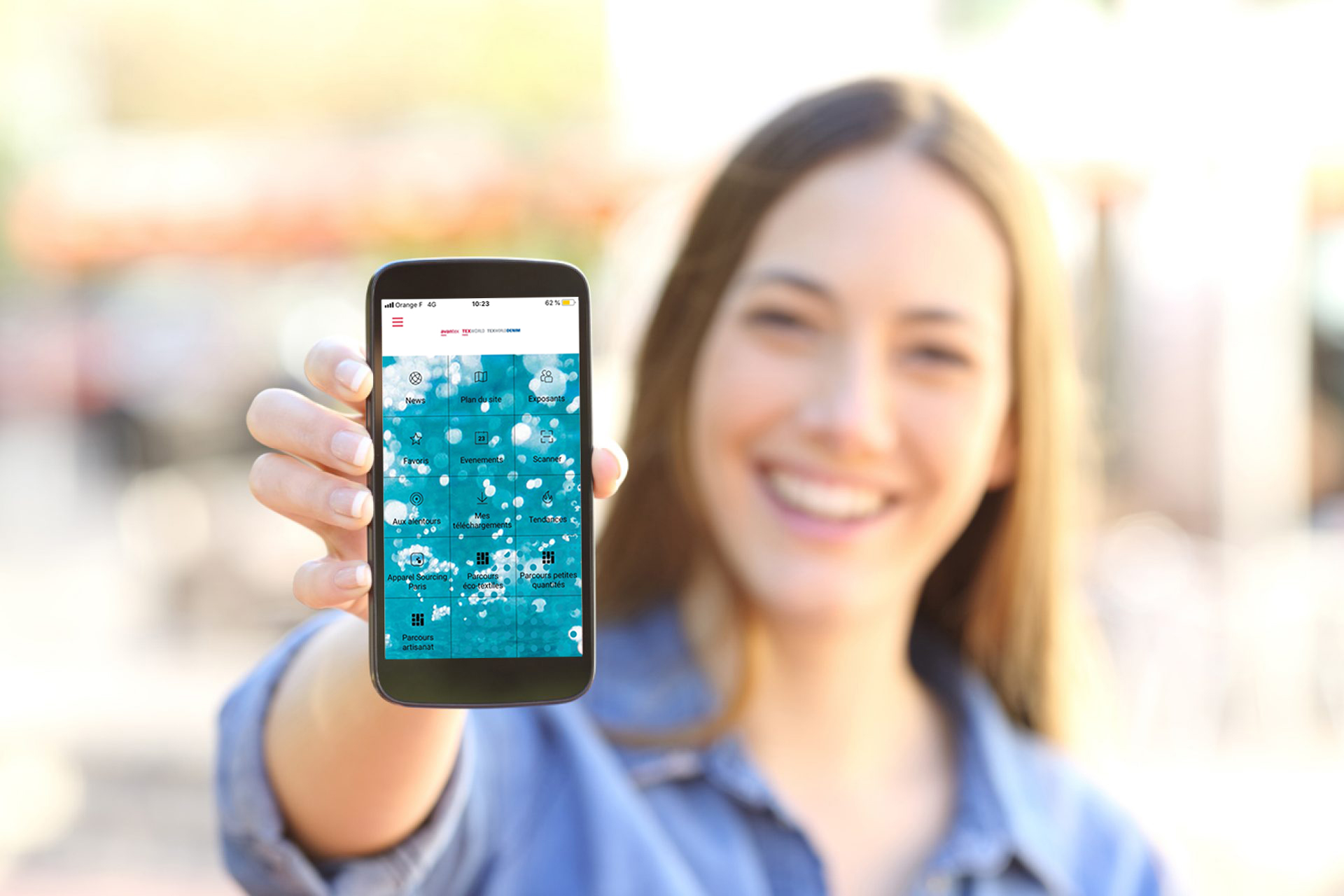 We have updated our apps, thanks to your feedbacks.
With this update we provide the following new features:
Exhibitors: Save notes and photos related to an exhibitor and add an appointment to your personal calendar. Mark the exhibitor afterwards as visited to keep track of your fair visit. You can find the visited exhibitors in your watchlist.
Events: Save photos and notes in the event. Mark your event as visited and keep track of these events in your watchlist.
Itineraries: Access to the sustainable, small order & handmade itineraries lists directly from the menu.
Avantex, Texworld & Texworld Denim: 
Download the Android version - Download the iOS version

Apparel Sourcing, Shawls&Scarves & Leatherworld:
Download the Android version - Download the iOS version

Reminder of the previous update :
Optimized filter and search options within Exhibitor Search and Events, allowing you to get a detailed look at the expected exhibitors
Optimized App Start for a quicker use
Integration of Push Notifications, so you don't miss a thing!
Create calendar entries from events
Locate your favourites within the halls
Automatic synchronization of your watchlist
New layout of the Newsfeed, to be aware of the latest topics
Help for several App Functions