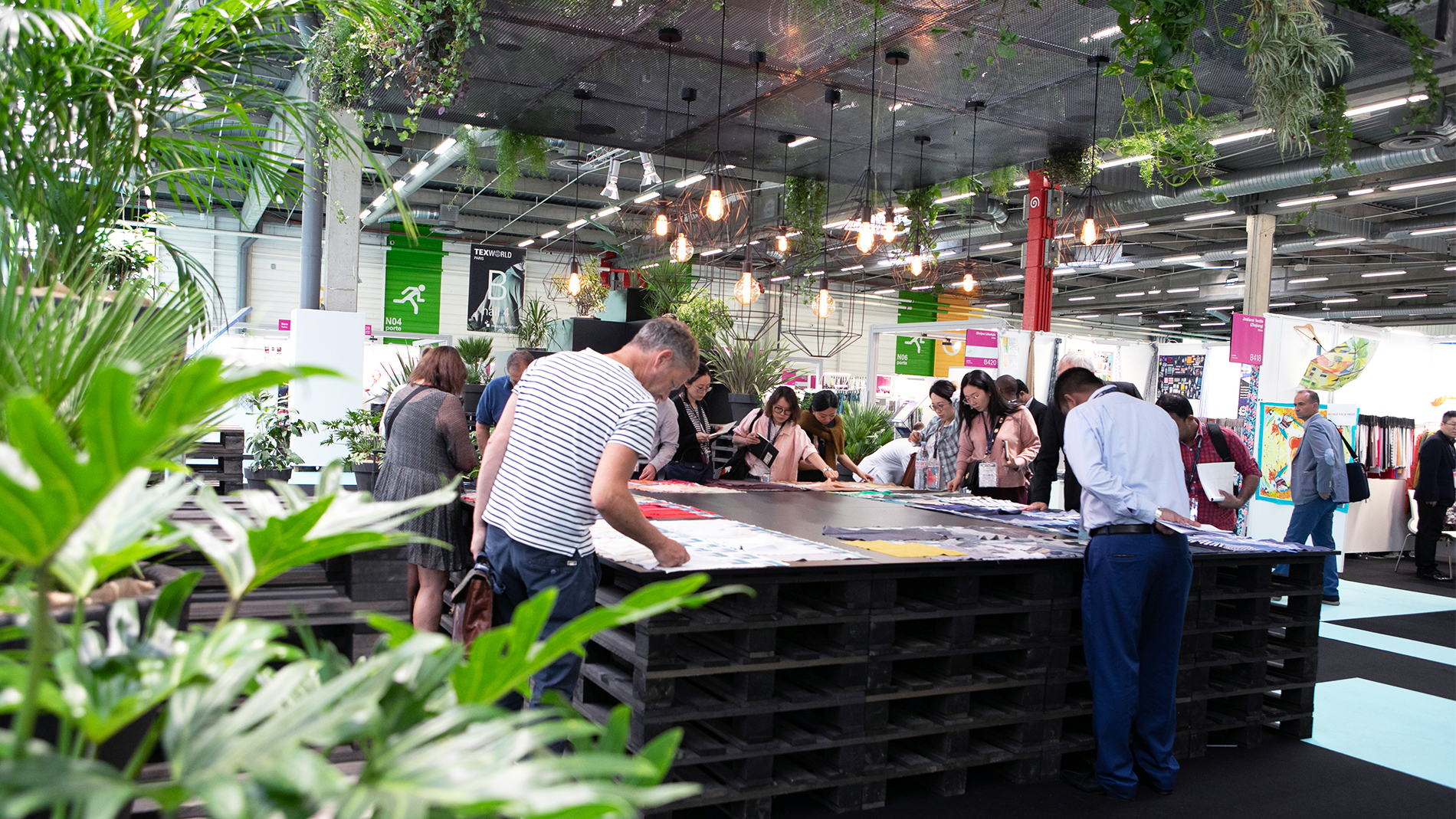 On our websites, use the filter option of the exhibitors search to navigate between the itineraries.
Sustainable Sourcing Itinerary
For more than 10 years, the show has been promoting green and ethical textiles through this itinerary. Find a selection of  suppliers offering GOTS, Organic Exchange, Bluesign, SA 8000 and WRAP certifications with a wide choice in ranges and materials:

Apparel Sourcing will host some clothing  manufacturers who offer finished products and made-to-measure clothing services in compliance with ecological standards. For instance, www.bk-bags.com will launch their sustainable solution for reducing marine litter, allowing eco-friendly treatment for orphan plastic (a single-use plastic with a low value that can't be recycled) in poor waste management areas. Their solution will enable companies that produce plastic products to reduce or neutralize their plastic footprint impact on the environment. 

These sustainable exhibitors are grouped into 4 distinct categories, easily identified by the different-coloured leaves:
Green, environmentally friendly materials: Certified organic materials, selected natural and recycle fibers, as well as biodegradable, advanced synthetic fibers
Blue, environmentally friendly processes: Materials manufactured in accordance with improved methods for dyeing (natural or chemical), finishing, and environmental management
Brown, social standards: Fabrics produced in accordance with transparent social standards such as fair trade and observance of labour laws
Silver: For exhibitors who combine the three previous categories
A selection of these eco-friendly textiles will be presented at the Sustainable Trends Forum, located in the entrance of the Hall 4.


Small order itinerary
Flexibility that provides opportunities: it gathers exhibitors able to supply small quantities.
At Texworld & Texworld Denim, 91 selected companies from all sectors to order high quality fabrics between 50m and 100m.
Apparel Sourcing Paris will as well host manufacturers that offers some quality ready-to-wear garments for orders below 100 pieces
This initiative allows designers to quickly identify companies who supply the fabrics they need, in small quantities, particularly for capsule collections.


The Handmade Itinerary
11 exhibitors from Apparel Sourcing and Texworld to be discovered in this initiative that aims to promote the finest handicraft of our exhibitors, coming from around the globe: embroideries, brocarts, handwoven fabrics and more to be discovered.