The Texworld Paris committee selected 29 companies with optimal performances in terms of quality, price competitiveness, responsiveness and logistics.
In a setting designed by techno-designer Olivier Lapidus, discover this offer aiming at the most specialised and demanding markets with companies from Bangladesh, India, Japan, Lebanon, Pakistan, the Netherlands, Taiwan and Turkey.
Acar Textile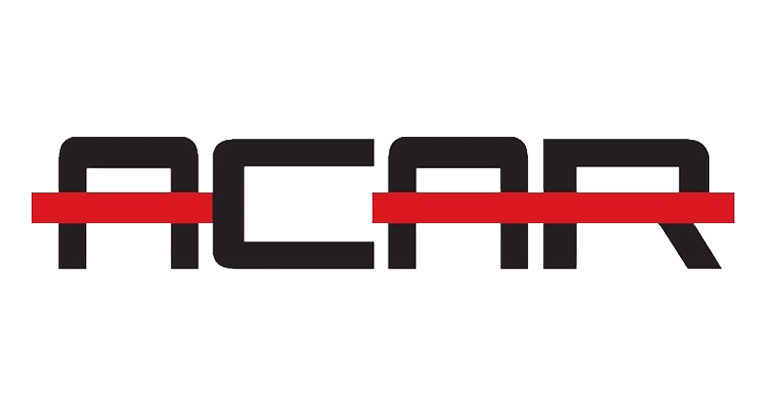 Established in 2003, Acar Textile has an annual capacity of 13 500 000 meters. The production is destined to fashion brands and fabric export-oriented companies. Acar Textile does its best to ensure a high-quality production. Fabrics are mostly made of cotton, viscose, polyester, polyamide, wool, tencel, modal, linen and blends of those yarns for leading women's clothing brands. With a strong interest in technology, the company tries its best to combine innovation with the environmental cause. The applied control process during the production enables Acar Textile to monitor each stage of the production and make it problem-free. 
Artex Textiles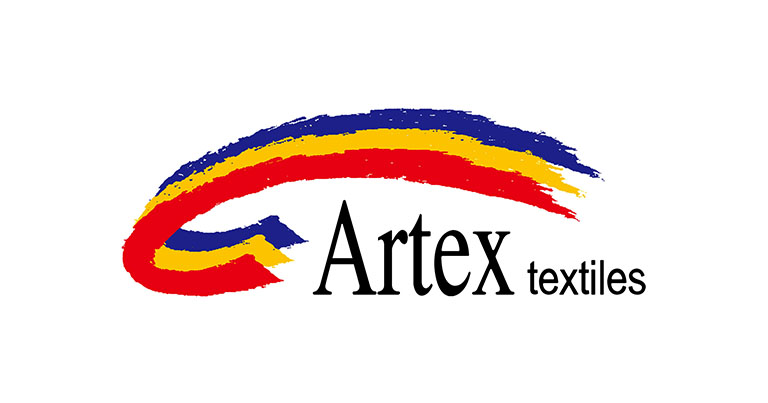 Established in Year 1995, Artex is now one of the leading woven fabric mills in Taiwan. Starting from a weaving factory, the company has transformed into a vertical set-up factory with own yarn covering/twisting, dyeing, inspection, and testing facilities. The monthly capacity is 3.5 million yards, generating an annual turnover of 48 million USD. The main collections are innovated novelty fabrics made of polyester, rayon, nylon, linen, and cotton content for both ladies' and men's fashion. The main clients are major European retailers in UK, Germany, and Spain.
ASY Textile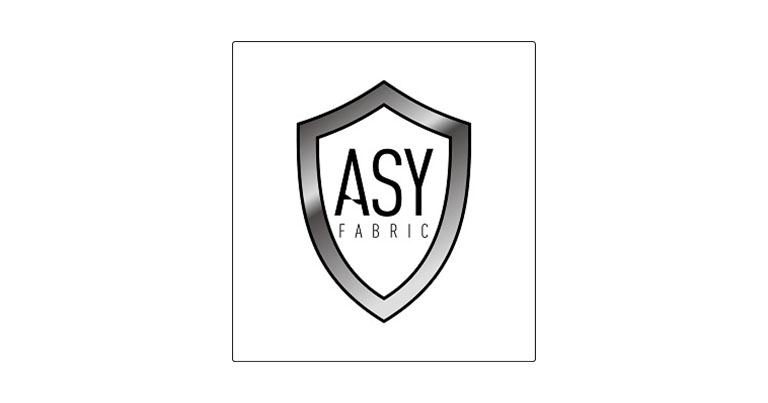 Established in 2000 in Bursa - Turkey, ASY Fabric is a brand of ASY Textile which is one of the leading garment fabric producer in Turkey. Since established, men's fashion has been known to be a world-renowned brand of super-fine fabrics. The company offers weavıng garment fabric with a production of dyed style which provides buyers with colorfull collections. ASY Textile produces various blends such as polyester viscose or lınen poly viscose wıth and wıthout spandex, and wool blend. The ASY fabric is therefore ıdeal materıal for garment and hıghy qualıty startıng poınt fort the fınest taılorıng. Its innovative composıtıon provıdes flexıbılıty wıthout affectıng the phases from cuttıng to sewıng.
Can Kumascilik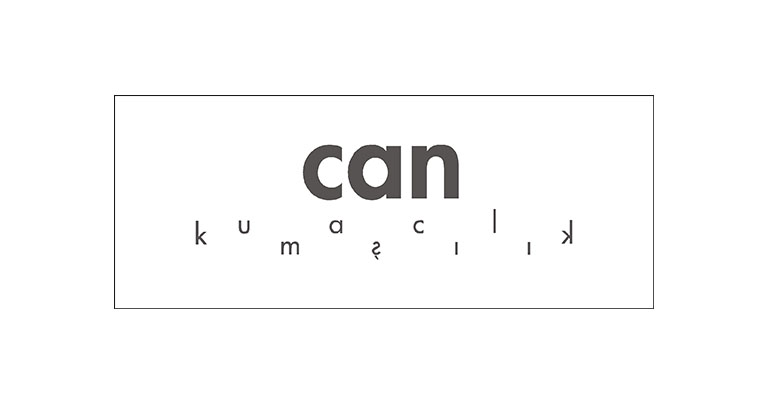 Can Kumaşçılık has started his way in 1997 in Turkey as a family business. We  produce over 10 million meters of fabric, exporting to 22 countries. More than two decades Can has prioritized both customer and employee satisfaction. We produce cotton, viscose, polyester, wool, tencel, linen, silk and blends of those yarns
for women's clothing brands such as Inditex, Mango, Hugo Boss. Can Kumaşçılık is also one of the leading digital printing company of Europe with monthly capacity of 350.000 meters. We keep always 6.000.000 meters of greige fabric in stock for fast delivery service.
Danoe Worldwide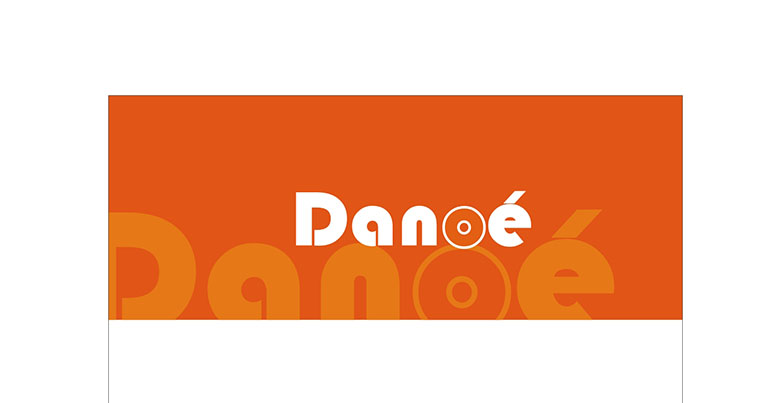 Danoe Worldwide Limited has prominent Original Equipment Manufacturer, Original Design Manufacturer capability and has maintained good relationship with the worldwide fabric and apparel market. Its headquarters is located in Taipei, Taiwan and the cooperating mills are located in both Taiwan and China. Danoe Worldwide Limited has successfully developed variety of knitted fabric, including jersey fabric, ponte fabric, jacquard fabric etc., especially strengthens in jacquard fabric and polyester, linen blended fabric. Besides proceeding basic items, Danoe worldwide limited puts a lot of effort on developing novelty style fabric. Its products have been adopted by the clients in fast fashion market all over the world.
Digitex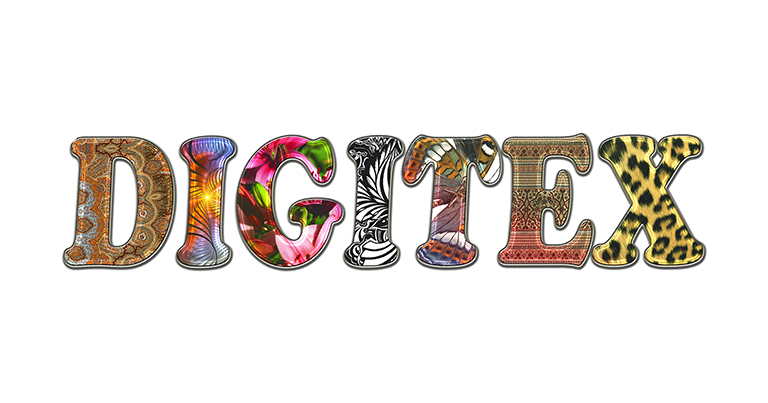 Established in 2000, DIGITEX, which name is related to innovative and trendsetting printing solutions, is devoted to satisfying customers with a variety of products woven and knitted fabrication (Cotton, rayon, silk, tencel, wool, nylon, polyester etc.) and different printing technology, owning a library of more than 100,000 copyright of designs. With a capacity of 130 million meters per year, the company have an annual sales of 270 million US$.
Diva Kumascilik Tekstil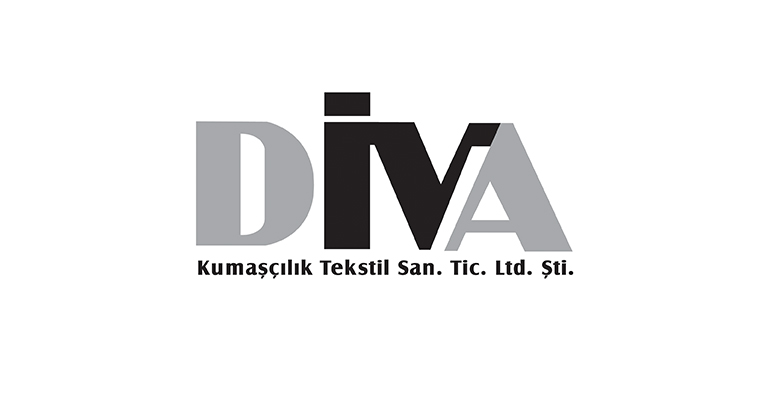 Diva Kumascilik, founded in 2005, is now considered as one of the leading company that produces a wide range of qualities knitted & fantasy fabrics. Our mill and head office is located in Istanbul having 120 tons/month production capacity including single jersey, double jersey, stripes, jacquard, milano, ponti (ponte), fleece, rib knit bandage fabrics, lining fabrics and more on a large scale for E.U and international markets. We are especially experienced in producing viscose, polyester, linen, acrylic, polyamide, angora, cashmere, lurex, silk & blended of jacquard and fantasy knitted fabric qualities.
Duckwoo (W-tex)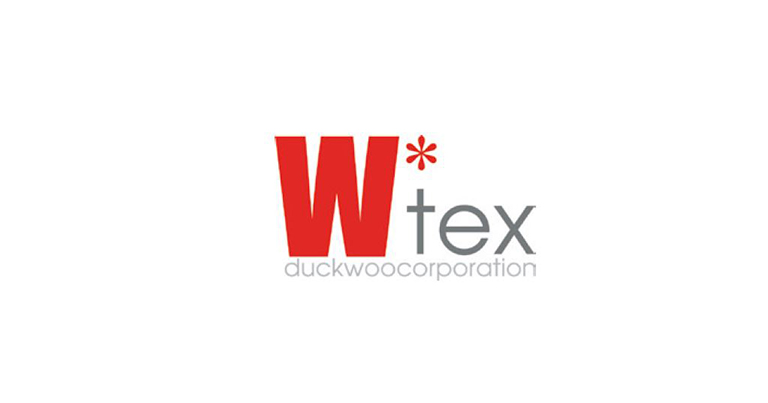 Established in 1994, Duckwoo corporation is one of the largest woven fabric mill in Korea. Its brand name Wtex is well known for recycle polyester fabric and the high quality fabrics with special handfeel. Duckwoo is famous for the new developments every season following fashion trend. From the light weight fabrics for blouses, the Company is producing heavy weight fabrics for blazers and dresses as well. Customers could find what they want in our company including recycled polyester items.
Er & Ez Textile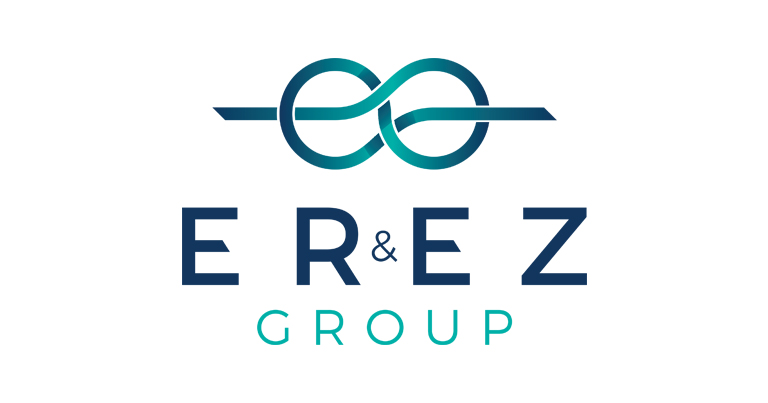 Er&Ez Group started production in 2013, had entered a period of growth with new investments and the brands it works with since the day established. Produces women's clothing (pants, dresses, blouses, jackets) within integrated facility. All the machinery and machine parts are world class and state-of-art models. The strong structure of Group shows up with dynamic employees and modern and technological infrastructure. The company produces fabric to the global brands in Europe. Our aim is maintain the brand corporate values trustworthiness and prestige are the primary principles in the countries where business is carried, and business partners are located.
Ersat Tekstil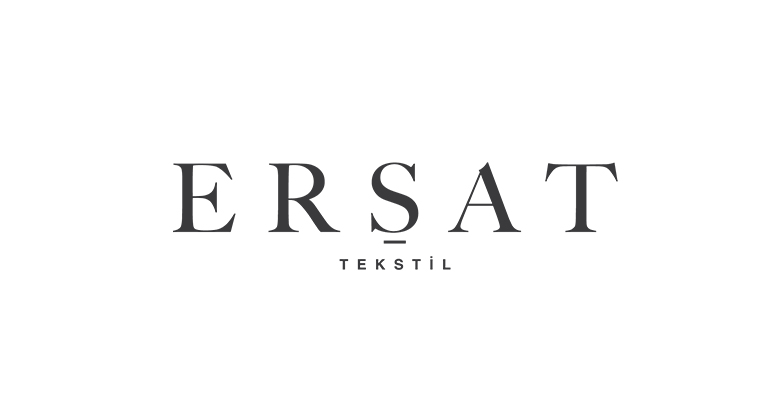 Ersat Tekstil  is one of the leading fabric producers in Turkey. The companie's fabrics are used for ladies and men's trousers, dresses, jackets, blouses, vests and more...  Ersat Tekstil produces various blends such as: polyester viscose, cotton, linen, modal with and without spandex as well as dobbies and jacquards. A design team pays an attentive eye to fashion weeks and catwalks, trend books and conferences in order to be up to date with current designs and colours. Ersat Tekstil is well known for its finishing of products and for its important production capacities. The company is very commited to the customers needs and insures just on time deliveries.
Etiteks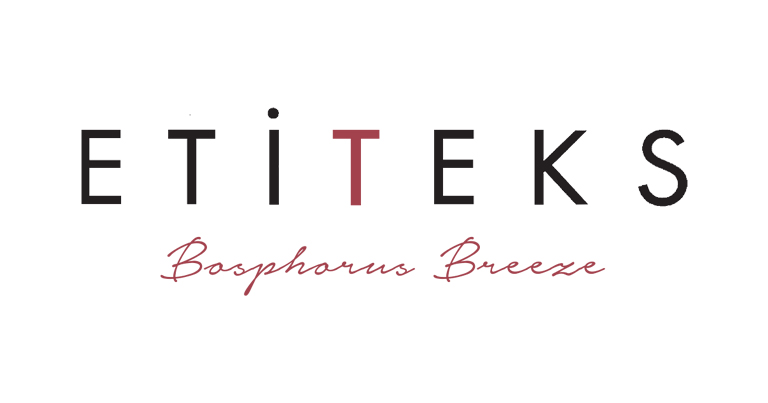 Founded in 1962, Etiteks Kumas has successfully served the textile industry with the knowledge and expertise of three generations with core values of professionalism, creativity, fairness and environmental wellbeing. Its primary goal was to create spectacular collection by working with the best design studios in the world, in particular with Italian and Spanish collaborated team for three years. Etiteks presents its collection by very sophisticated mind blowing mood books for each season. It commits itself to work in excellence meaning for always better collection and stronger sales. Specialized in fancy qualities, Etiteks is also working with a wide range of fabrics such as wool, polyester, cotton, linen blends… With 25 new qualities per season and 100 new designs on running qualities, Etiteks has permanent base 10 qualities for winter and summer.
Herboy (T&H Fabrics)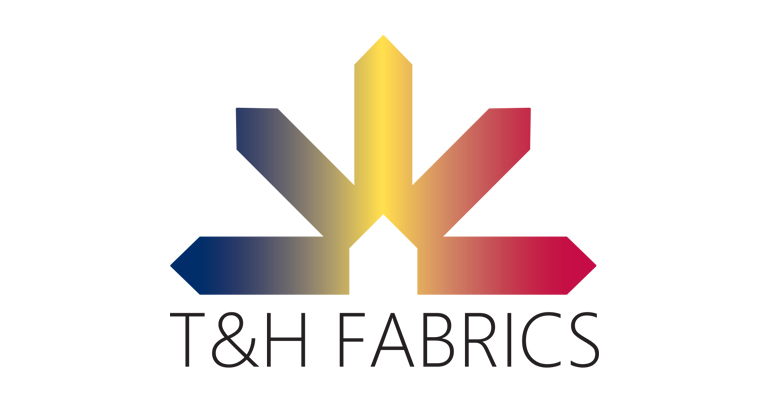 The underwear company Herboy was established in 1950, in Istanbul. After 1990, the company aimed to specialize in knitted fabric manufacturing and became the supplier of the industry's leading companies. T&H FABRICS, the trademark of the company, owns facilities of 50 knitting machines and dyeing, printing facilities with 35 tons per day. With more than 30 years of experience in every phase of knitted fabric, quality and customer satisfaction remain a central focus for Herboy. The company does its best to respond to clients' expectations as long as it will be made with circular knitting. As Herboy is able to produce knitted organic fabrics, the company is a proud holder of the GOTS (Global Organic Textile Standard) and the Organic Exchange certificates. 
Isil Tekstil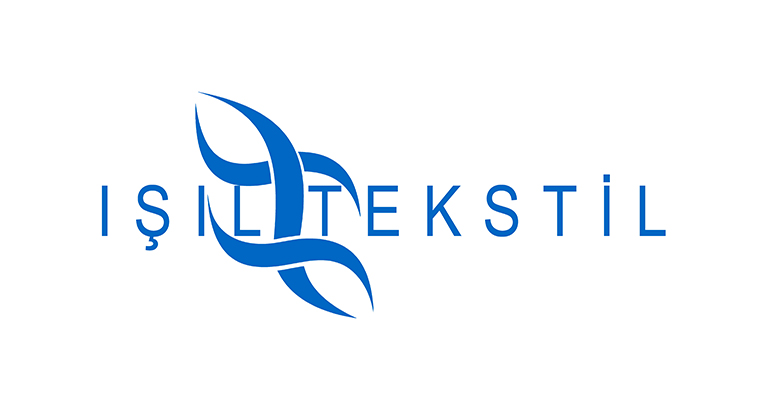 Established in 1990, Isil Tekstil is one of the leading integrated knitted fabrics manufacturers and exporters by spinning, knitting, dyeing, printing and finishing facilities with professional staff and latest technology equipment. All types of basic and fancy knitted fabrics made of cotton, viscose, modal, tencel, linen, polyamide, polyester, wool and blends of materials are being produced as plain dyed, yarn dyed and printed. The production is mainly composed of single jersey, interlock, punto roma, rib, fleece, jacquard, links and similar circular knits of the highest quality that are tailor made to match the customer's own needs. Famous fashion brands such as H&M, Marks & Spencer, Benetton, Mango, Tommy Hilfiger, French Connection, Rabe Moden, Bianca, S-wear have entrusted the company for years.
Joyteks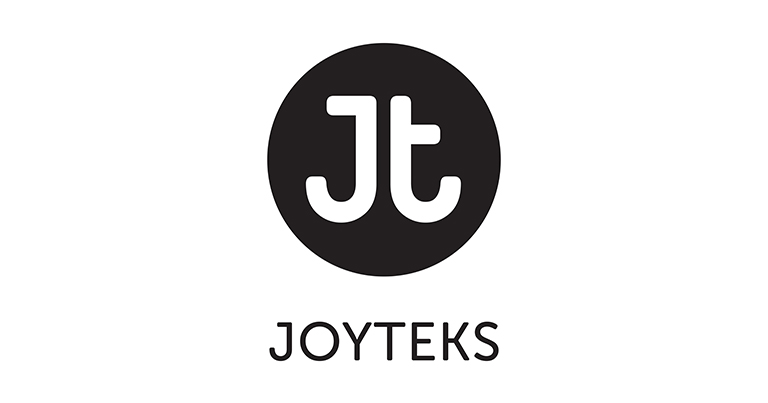 Joyteks is a Turkish textile firm which designs and develops fabric collections for the worldwide leading brands of the womenswear fashion sector since 1995. Originally specialized in soft fabrics, Joyteks has a product range covering plains, prints, novelties, wovens, jacquards, and knits. Joyteks design studio, offers customer-specific solutions to a wide array of customer needs by combining expertise and creativity with the latest technologies. The Turkish textile company trades with England, France, Spain, The USA, Russia, and the Middle East. The company counts as its very loyal clients Inditex, Sandro, Maje, Claudie Pierlot, Hobbs London and also Whistles, Monsoon and Phase Eight. 
Kamal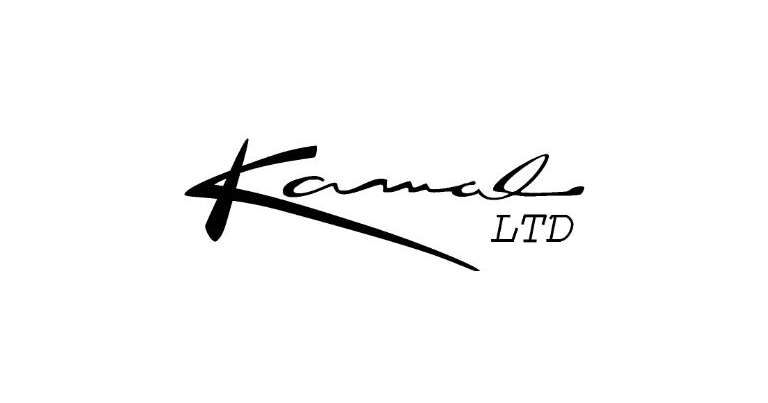 For 50 years now, Kamal has been fully equipped for innovation, product development, manufacturing and qaulity assurance. It covers a wide range of expertise that goes from spinning to weaving through home textile processing, apparel dyeing, finishing and fashion. The vertically integrated facilities, from yarn spinning to manufacturing of home linen and apparel, permits Kamal to offer the most competitive prices and control of quality at each stage. Kamal strives for on time deliveries. A long list of satisfied customers around the globe bear testimony to the company's professionalism and dedication. Among them, Marks & Spencer, Next, Sainsbury's, Tesco, Zara, Okaidi.
Kaskas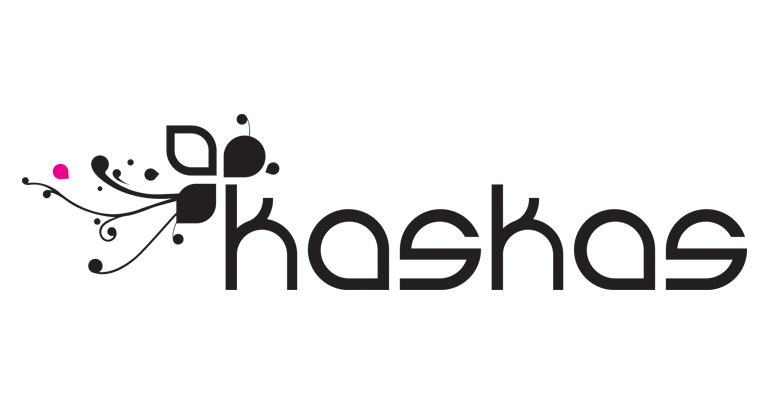 Since 1960, Kaskas is indeniably "THE" Haute Couture fabric supplier and manufacturer in bulk for brands, designers and retailers. The company has been working with the most influential fashion houses and fabric shop retailers around the world in addition to labels and designer brands. Kaskas designs and develops its collections in-house from scratch with the collaboration of local and international skilled designers to create capsule collections involving new techniques of embroidery, print, and including use of new material. Kaskas strives to push the limits of traditional fabrics and aim at creating new material which can be used in a practical and efficient way on the cutting table. Among their prestigious clients, the company counts Elie Saab and Zuhair Murad, Georges Chakra, Tony Ward and Georges Hobeika. 
Kohinoor Mills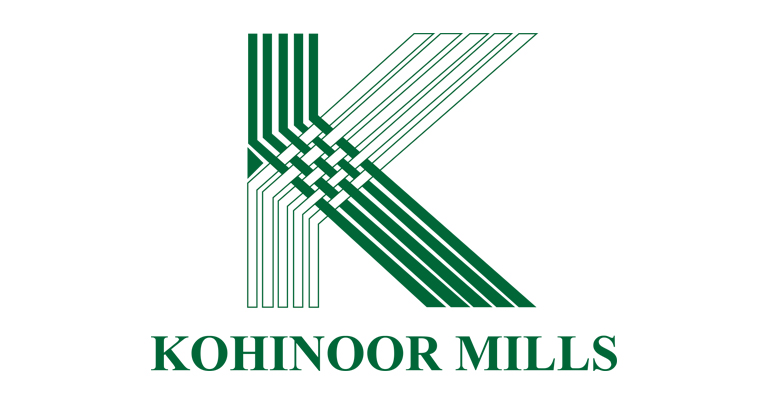 Kohinoor Mills was founded in 1990. It is one of the largest Non – Denim Apparel fabrics Manufacturer in Pakistan with an annual turnover of $15BN. It has a diversified product range and engaged in the manufacturing of Greige and Dyed Fabrics, producing fabrics in Stretch, 100% Cotton, Blended et Jacquard articles. Kohinoor Mills aims to create superior value for Kohinoor's customers and stake holders without compromising its commitments to Safety, Environment and Health for the communities in which it operates. Today, the Company counts as its main and loyal clients such as ZARA, LEVI'S, C&A, NEXT, AMERICAN EAGLE, GLORIA VENDERBELT, A&F, CELIO, M&S, VF JEANSWEAR, GUESS, QUIKSILVER, GEORGE, TESCO, MANGO & POLO RALPH LAUREN.
Liberty Mills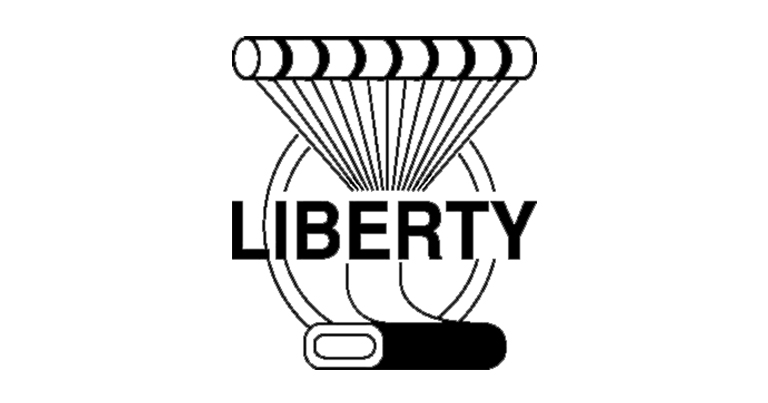 Liberty Mills, located in the industrial heart of Karachi, was founded in 1964. With humble beginnings, the company has grown today to one of the largest textile processing units in Pakistan. Its production capacity is of seven million meters of fabric per month. The whole production is exported directly and indirectly to customers which include vendors of internationally recognized brands, departmental stores and mail order firms. Liberty Mills is an ISO 9001-2008, OCS 100/OCS Blended Standards, Oeko-Tex Standard 100 and SA 8000-2008 certified company. Liberty Mills' product range goes from different weave in 100% cotton, cotton/spandex, cotton/polyester/spandex and other blends.
Master Textile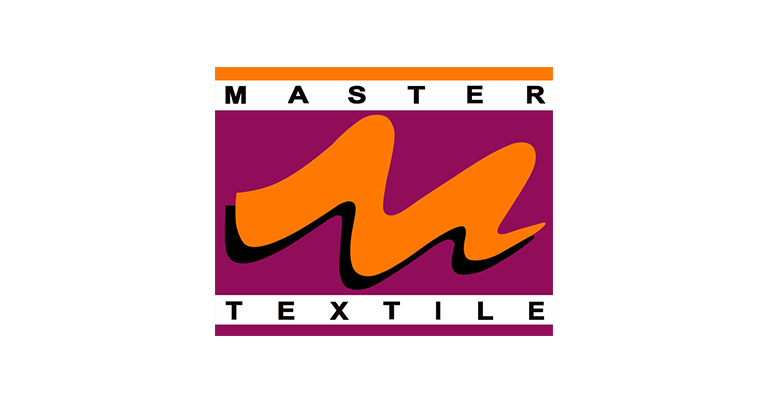 Master Textile established in 1992 is one of the largest vertical integrated company in Pakistan with annual turnover of more than 100 million US$ & having more than 5000 employees. Our forte is spinning, weaving, dyeing, printing, Denim & Garments. Main products include Cotton, Cotton/Elastan, Tencel, Modal, T-400, Bi-Stretch, Dobby, Yarn dyed, Denim Fabrics and Garments. Our proud partners are Zara, CK (PVH), Kiabi, Bestseller, Arcadia, Original Marine, River Island, Guess, Tom Tailor, Wrangler, Next, Hugo Boss, Lucky Brands, Aeropostale. We believe in to be one step ahead in eco-friendly product development to assist our customers adapting the latest fashion trends, along with maintaining their promising quality standards.
Nara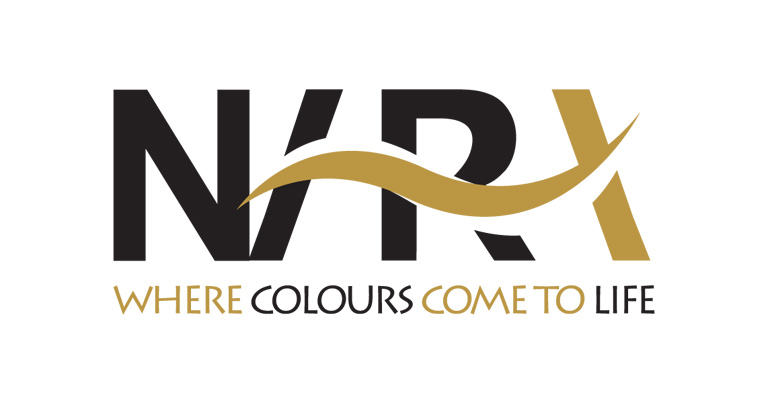 Nara is one of the leading producers of print and plain dye fabrics in Turkey. They have a large design team working on the latest trends, and supply to many well-known brands worldwide, such as Inditex, Esprit, Next, Promod, S. Olivier. Nara mainly produce young ladieswear as well as menswear and kidswear. With their high print capacity, they offer quick reactions & short delivery time. 
New Heaven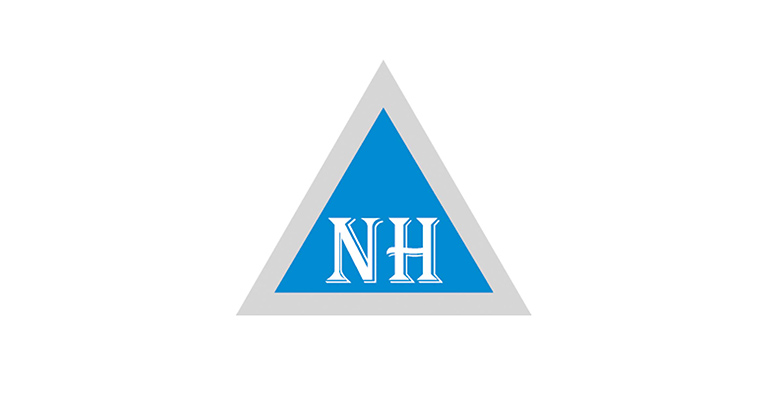 Established in 1993, New Heaven is specialized in supplying woven and elaborate knitted fabric. The fabric range from the thickest to the finest yarn counts different types of weaving such as woven suiting, polyester, stretch, jacquard, tweed, mesh and fancy knitted, etc. Known for their great design, excellent quality and best service, New Heaven's customers range stretches from retailer groups, wholesalers, chain stores to department stores throughout the world. The sales network includes USA, South America, Europe, Australia and Asia. In the future, "High quality & Rapidity "will be at the core of New Heaven's attention. Successful Fast-Fashion brands such as Esprit, Tesco, Mango, CK, Michael Kors, MACY'S… have chosen to work closely with the company. 
Nishat Mills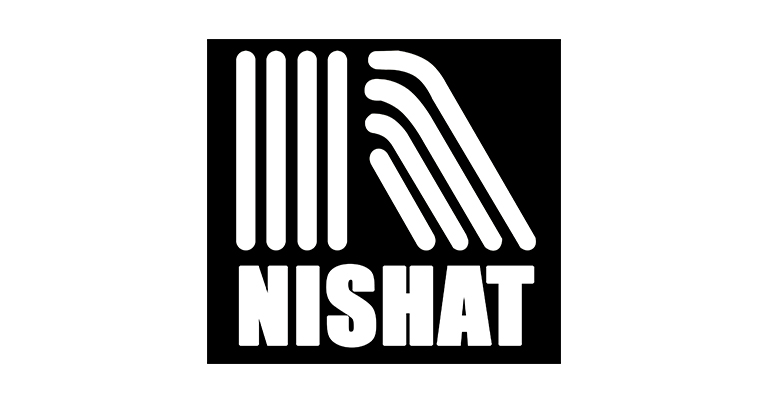 Since 1951, Nishat Mills is one of the most modern, largest vertically integrated textile company in Pakistan. It has the most modern textile dyeing and processing units. The company's production facilities is composed of spinning, weaving, processing, stitching and power generation. Nishat Dyeing & Finishing is a purpose designed fabric dyeing with the capacity of 6 million meters per month. It is specially designed to handle heavy weight fabrics like twills, canvases, poplins, sateens, and textured weaves such as rip stop, herring bone, broken twills, Bedford cords and dobbies ranging from 4oz to 18oz in reactive, vat, sulphur, pigment dyeing and blotch printing, fabrics with minimum tension, like stretch fabrics and all high density weaves. Brands like Levi's, Gap, GV, Next, Marks & Spencer have entrusted the company for years. 
Northern Linen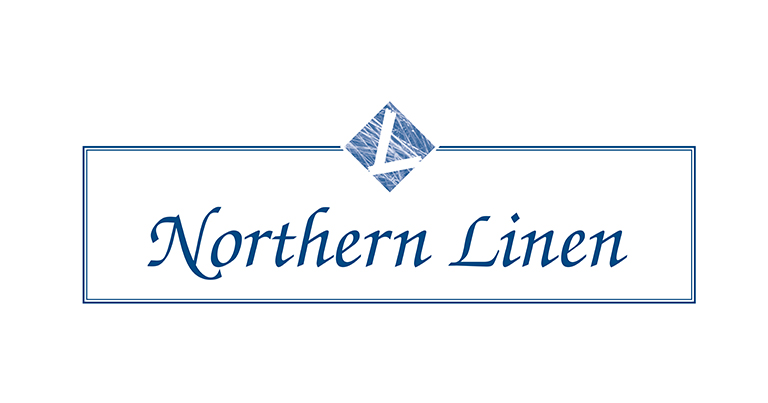 Northern Linen, established in 1993, is a trading company based in the Netherlands, specialized in linen and linen blends (f.e. cotton, ramie and viscose). Over the past 20 years, they have produced, imported and stocked fabrics mainly in and from China and Russia. In order to deliver high level quality, Northern Linen exports their own flax from Europe to China for the production of their fabrics. N.L. operates in global market through a network of agents and wholesalers with the following brands: Northern Linen, PFD fabrics: Linoper Sempre, collection fabrics: Northern fabrics, polyester, viscose and cotton PFD fabrics. The company fabrics are mainly used for Fashion (70%), Home Textiles (25%). They count among their customers two essential fashion actors: Inditex and Max Mara Group. 
Reisoglu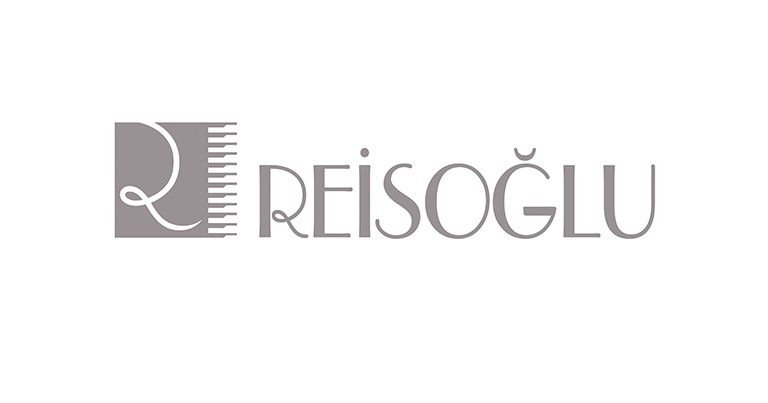 Reisoglu was founded in 1947, the company was only marketing tulle curtain in Turkish market. As of December 2016, Reisoglu is exporting about 40% of its production and the rest is serving the internal market. Currently, Reisoglu has production of ladies top wear garments, fashion fabrics, upholstery, and curtains as home textiles. The production consists of Raschel knitting and electronic machines for knitting (narrow width/wide width). In wowen department, Reisoglu use jacquard and dobby machines. The company has been increasing export regarding to fashion fabrics since it started the line. Reisoglu fashion fabrics has served many international brands: Asos, Arcadia, Anne Fontaine, Topshop, H&M, Marks & Spencer, C&A, Zara, Sandro, See by Chloe, and more...  In search of developing its brand, Reisoglu has succeeded to open its R&D center approved by Turkey's Ministry of Industry in October 2017. Today, there are 21 full time employees working on Reisoglu R&D center focusing on projects about smart textiles, conductive yarns, product customization, and artificial intelligence in textiles.
Seçen Tekstil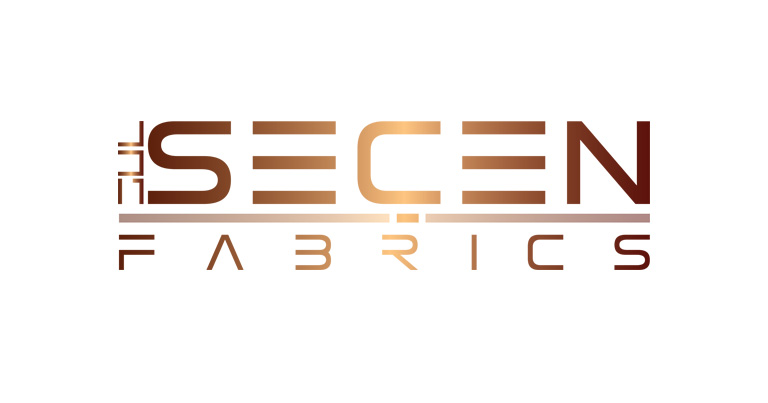 Seçen Fabrics established in 1984, experienced in weawing and producing of high-quality fabrics consisting of  rayon, viscose, cotton, linnen, modal, tencel, silk  and mixtures of those natural fibres for today's leading major brands of Women's wear. Seçen Fabrics specialize in taffeta production also have a recycled collection. The unique designs of Seçen will undoubtedly help customers to achieve exceptional results. Seçen always guarantees satisfaction of requirements and needs of its customers. The unique designs and innovative collections, sustainable quality, customer satisfaction, fast and high quality customer oriented production  are key objectives for Secen Fabrics which exports mainly to Europe. As regard to yarn preparation process they are lead together with corporate group company Seçen Yarn And Twisting Company. All manufacturing is carried out in accordance with Oeko-tex standards and also certificate of conformity to requirements of ISO 9001 -2015 serves as a guarantee of production.
Segovin Tekstil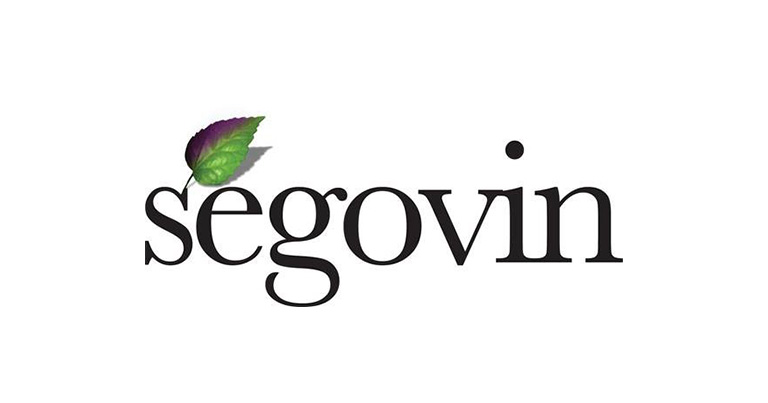 Established in 2014, in Turkey, Segovin is a quite prestigious company in Istanbul. We're buying our own yarns and produce our own fabrics working with different weaving factories operating in Turkey. There is a big process going on, we are buying fabrics from foreign reliable manufacturers, such as coloring, processing our own designs on, plating different materials. As you know fashion is the world's second largest industry, thus we have a very important responsibility. Which is that we have to use 'environmental friendly' and 'renewable' products. That is why we added sustainable resources in our collection, such as Modal, Sorona and Recycled fibers.
Tekstas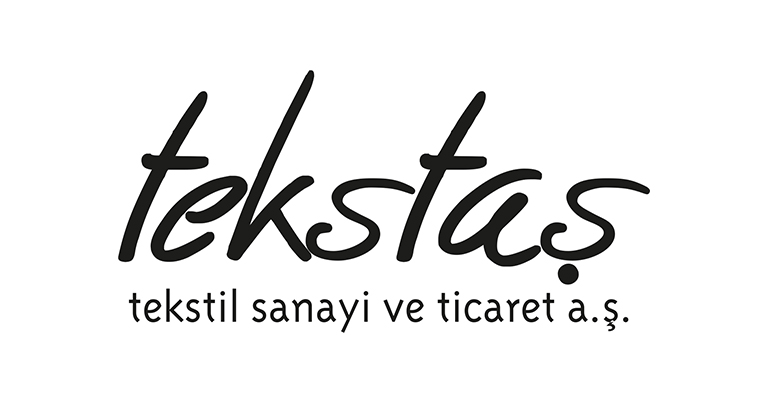 Tekstas Textile has established in 1980, and specialized in producing yarn-dyed woven fabrics mostly from natural fibers, cotton, linen , viscose, tencel etc. We turn these special fabrics into high-quality clothing such as blouses, shirts, dresses or pants for our customers. The philosophy of Tekstas is to develop the new qualities and collections based on the trends of the target market ideas, but also on the demands and expectations of our customers. Our first aim is to produce the best quality fabrics within the best delays.
Tezyaparlar Tez-Pa Tekstil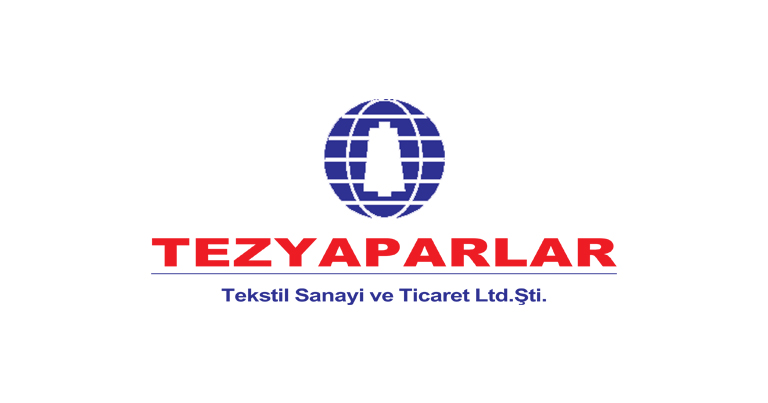 Tezyaparlar Tez-Pa Tekstil was established by Textile Engineer Mustafa Tezyaparlar and his brother Orhan Tezyaparlar in 1980 and within 39 years has become vertically integrated. In first ten years, Tezyaparlar Tez-Pa produced man shirting fabrics with old technology weaving machines. Afterwards, in early 90's, with technology investments, the company started to produce wide range of fabrics for women textiles. The quality of products and capacity has increased. In 2000's, 2nd generation of family members started to participate in business. Therefore, especially international sales have been increased. Tezyaparlar Tez-Pa produce textile fabrics for blouses, shirts, dresses, trousers, 100% which is export worldwide, mainly to Europe.
Zaber & Zubair Fabrics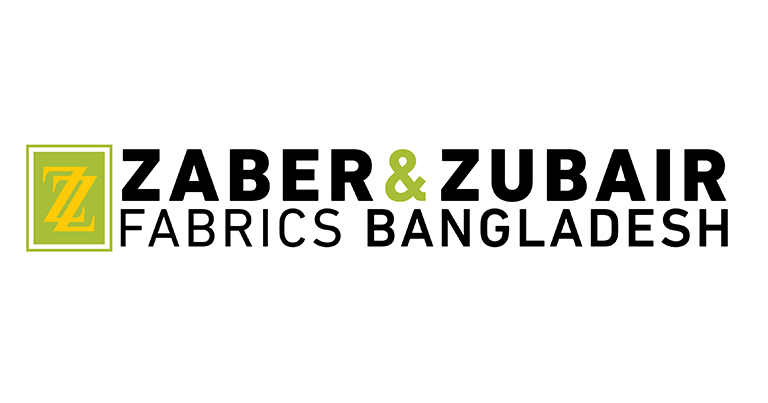 Established in 1998, in Bangladesh, Zaber & Zubair Fabrics (part of the 50 year old textile business house, Noman Group) is one of the largest vertical set ups in South East Asia. It covers spinning, weaving, printing, processing and garmenting.  Z & Z manufacturers world class fashion fabrics starting from 60 gsm to 400 gsm across various blends:  weaves in solid, yarn dyed and denim category, catering to almost all leading US & European & UK based brands such as JCP, Bestseller, American Eagle,  Sears, Marks & Spencer, Zara, C&A, Next, Tesco, Sainsbury's, Debenhams, H&M, Esprit and many more. Listed consecutively for 11 years as the highest exporter in Bangladesh, Z&Z believes in innovation, creativity, R&D, flexibility, quality and after sales services. The company works with product development teams based in Rome, Italy and Dhaka, Bangladesh. With the state of art technology, we assure our clients full assistance on seasonal trends forecasting, working closely on design development and top of the line quality products and an efficient service.